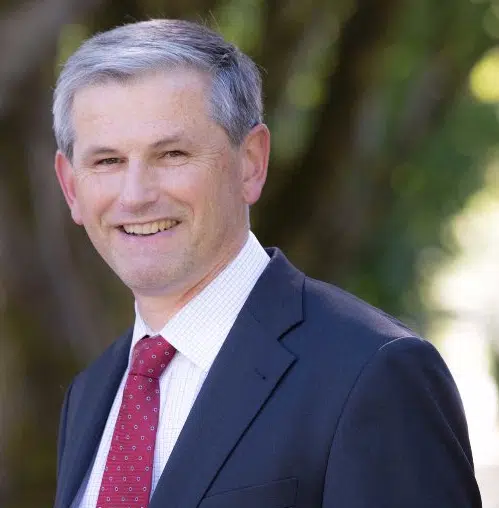 The leader of the BC Liberals says having the Premier throw barbs at the Prime Minister over the Trans Mountain pipeline is not good for the province.
Andrew Wilkinson says picking fights with Ottawa is a bit of déjà vu.
"This did not work in the 1990s for Glen Clark and it is not going to work for John Horgan today."
Wilkinson says the Trudeau government approved the Trans Mountain pipeline including all five conditions tabled by the former BC Liberals government.
"And if he has decided to start personally insulting the Prime Minister that is not to help British Columbia one little bit. The NDP Government is probably on the wrong side of history about this Trans Mountain pipeline. It has been approved by the structured National Energy Board."
As for refining more oil in Western Canada as opposed to exporting it.
"In our neighbourhood, that is between Edmonton and Anacortes, there is a lot of refining capacity. The NDP had decided, without talking to any of the oil companies, that they are unilaterally going to come up with a brilliant scheme to build oil refining capacity here in British Columbia. Well where would that be in Metro Vancouver where the demand is? You tell me which community wants an oil refinery built in its backyard."
He says the federal government does have the option to impose its will and declare the pipeline under the national interest but is likely hoping cooler heads will prevail.