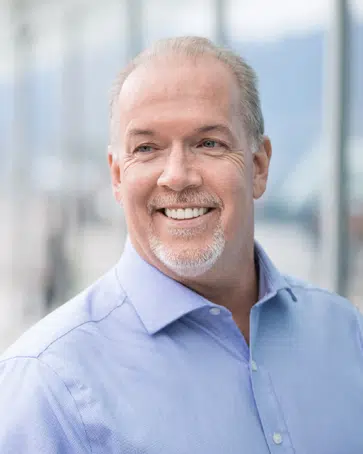 With the Prime Minister arriving for events in Victoria and Vancouver today the Premier seems to have a message for him.
As it turns out it is not just Alberta Premier Rachel Notley asking for the Prime Minister to take a stronger stance on the Trans-Mountain pipeline.
Premier John Horgan.
"I believe that the Prime Minister, who believes that this project is in the national interest, should be coming to British Columbia not for fly by visits or fundraisers but to sit down and talk to British Columbians and explain why he thinks that the plan they have right now is the best plan for British Columbians. I would prefer to see our natural resources developed here in the interest of Canadians."
Horgan says the pipeline argument is about exporting oil something he says people need to be reminded about.
"If we had spent half the time talking about getting new refining capacity in Alberta or British Columbia that we spent trying to build this pipeline I think we would be in a much better place. Gas prices would be lower and there would be more jobs and more economic opportunity in B.C. and in Alberta."
Horgan says the province is opposing the Trans Mountain pipeline on two different court fronts one of which claims the risks of the pipeline were not adequately addressed by the National Energy Board, something Horgan says "that could end the thing right there."
The other involves jurisdiction issues a case Horgan says should go to the Supreme Court of Canada.
The Premier made the comments in an exclusive interview with NL News Director Shane Woodford, an interview you can hear in full on Friday's Inside Politics.