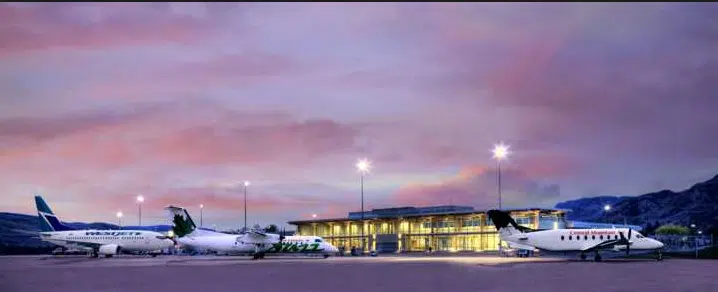 A high flying start to the year for the Kamloops Airport.
Fulton Field's first quarter passenger count was the best ever, says Managing Director Heather McCarley.
"March numbers for 2018, it's 29,998, and that's about 170 passengers that beats the 2016 March."
Mcarley notes, that during the first quarter, nearly 92,500 passengers went through airport security, up 5.8 per cent, compared to the same three months of last year.
"We're looking forward to continuing the momentum in 2018. WestJet's extra Kamloops to Calgary flight starts on May 1st, and we have the Air Canada non-stop service to Toronto in June."
This, on the heels of a record 4th quarter of last year.