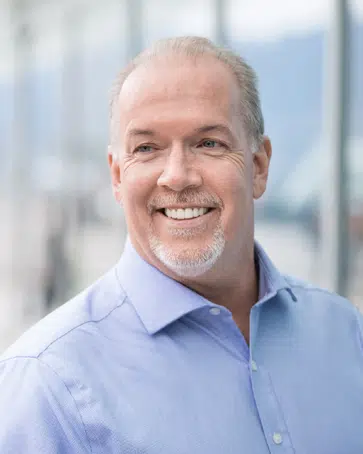 The Premier wouldn't say one way or another if changes are coming to his government health payroll tax.
John Horgan was asked if non-profits can expect some kind of helping hand or an exemption as in the case of the BC Wildlife Park, which is concerned the tax and other costs are threatening its ability to operate.
"85% of small businesses or businesses will not pay any health employer tax at all. With respect to not for profits minister Carole James is consulting widely to hear from people about what the consequences will be. It is a tax that will be implemented. I think a mature and responsible government looks around to implement policy and they gauge what the consequences of those policies are and that is what we are doing."
Horgan was also non-committal on any health tax breaks for school boards.
"Certainly minister Fleming, the minister of education, is talking to school boards all the time. School boards pay medical service premiums for their employees now. This year that cost will be cut in half. We are not asking, as previous governments would have done, to claw-back those savings. We are leaving those savings with school boards. We won't be implementing the employer health tax until 2019."
In 2019 the province will double dip collecting the new health payroll tax and the last year of MSP payments.
The Kamloops Thompson School District says the new health tax will wipe out every dollar of MSP savings and add an additional $250,000 a year in costs.
For the City of Kamloops the number is an estimated $700,000 a year.