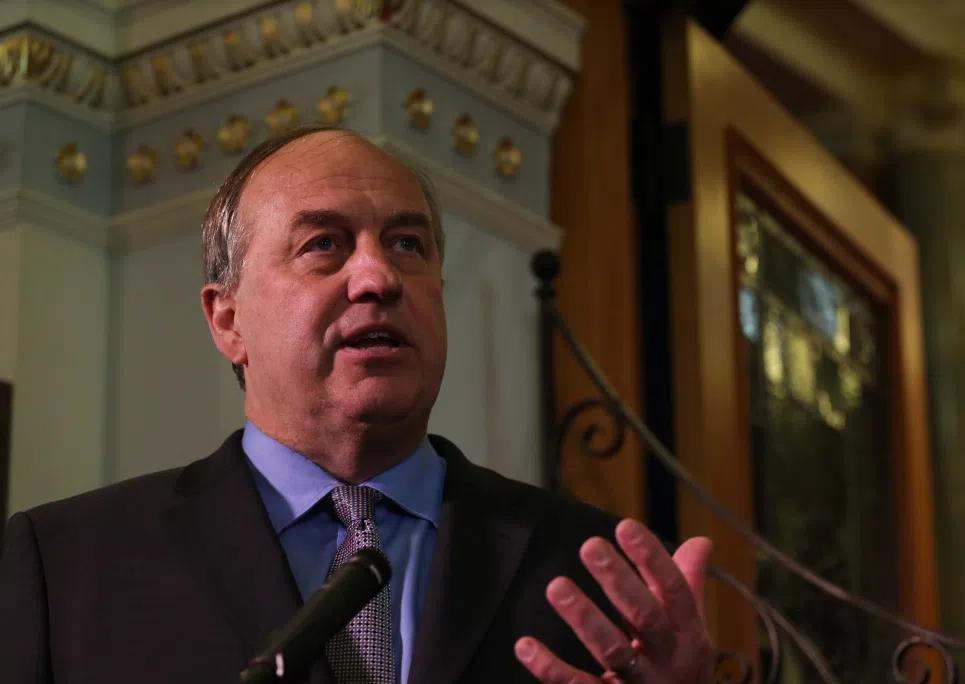 As the Trans Mountain pipeline debate rages the leader of the BC Green Party is telling his fellow politicians to cool it.
"It is just not helpful in our political discourse to mislead, to fearmonger, what is being done is government is simply seeking a jurisdictional ruling. What the Liberals are doing is crass political politics and it is very unfortunate."
Andrew Weaver says he is taking exception to some of the inflammatory arguments made over the pipeline by some BC Liberals MLAs.
"Coming out in Question Period alluding to the fact that somehow this could cause a catastrophe like Lac Megantic. It is just objectionable the whole way this is going. We are talking about on one hand increased transportation of heated rail cars with heated bitumen in it. Or in the other case we had Bakken crude, which is highly explosive. They are very different products."
Weaver says we are losing the ability to have an informed debate.
He says instead of arguing over a pipeline shipping bitumen offshore people should be discussing creating refinery capacity here.
"Lets ship diluted bitumen to Asia. We will refine it there and then re-import upgraded jet fuel to Vancouver airport. This kind of stuff makes no sense."
Weaver says also lost in furor is that the B.C. government is well within its legal rights to go to the court over the pipeline.
"To be blunt I think the federal government, the province of Alberta, and Trans Mountain would likely think they do as well. Which is why suddenly out of nowhere came this May 31st deadline. Suddenly the rhetoric ratcheted up both federally and provincially."
Last Sunday Kinder Morgan ceased all non-essential spending on the pipeline and put a hard deadline of May 31st to determine clarity on the project moving ahead.