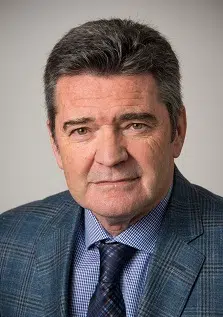 The awful death of an 18 year old Kamloops teenager is now being examined by B.C's Representative for Children and Youth.
"I'm always shocked when I read these reports. They're heartbreaking."
In January of last year, Angel Middleton died of what the coroner concluded was an unintentional overdose, after taking ethyl alcohol and methadone.
Middleton, who was under the care of the Ministry of Children and Family Development at the time, was seen drinking out of a brown bottle before she was found dead early in the morning.
Children's Representative Bernard Richard.
"Sadly it's not an unfamiliar story to our office. We receive, on average, between 90 and 100 reports of critical injuries or deaths every month."
Richard says, it will take two or three months to determine if a full investigation will be launched.