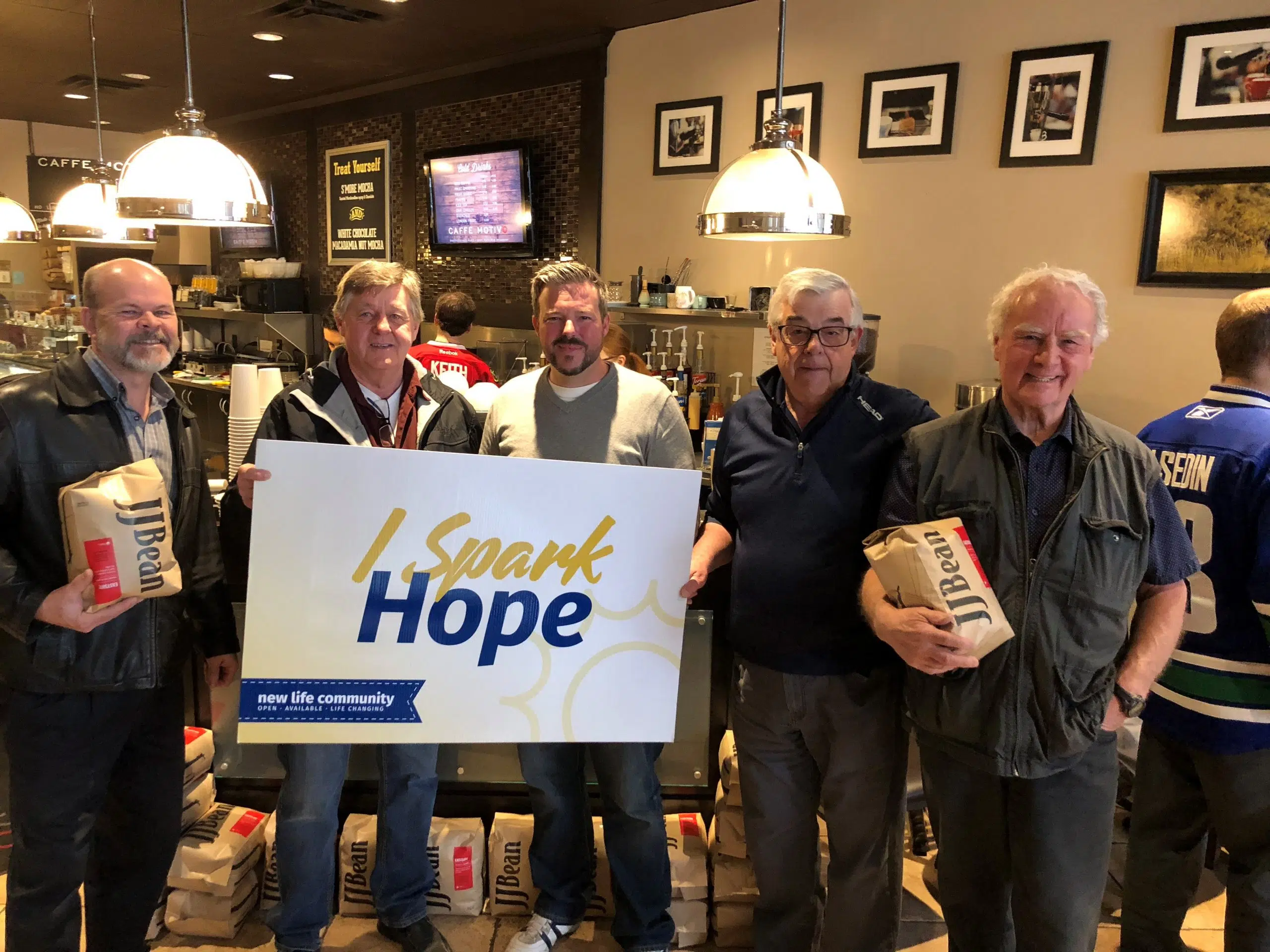 A downtown small business is giving a much needed caffeine boost to those in need.
Caffe Motivo Owner Mike O'Reilly says they will be donating 300 lbs of coffee to the New Life Community over the next year
"You know, quite frankly, every conversation starts with a cup of coffee. Whether its a first date, a job interview, or people needing to talk about some of their problems. And we feel that that's integral to any conversation out there, and why we feel its so important."
O'Reilly says they're hoping this donation will get other businesses on board.
"As opposed to just saying, 'hey we're going to make an $8,000 donation today'. That's a big hit to a lot of small businesses. But if it's something like, you know what, we're going to order just one extra bag of coffee every week in our order. Or maybe a restaurant could maybe order one extra box of chicken a month, or every 6 months, and just have it brought down, its a lot easier of a pill to swallow for a small business owner."
Executive Director of the New Life Community Stan Dueck says, this donation is one third of their annual requirements.
"I know that Mike is encouraging all the other businesses to get involved. Whether that's food, whether that's material things, whether that's clothing, I mean if there's anybody out there that wants to get involved in the same kind of way, again that is such a huge benefit for us. So, couldn't be more thankful to Mike, and the whole community."
Dueck adds, with coffee beans steadily coming in each week, they can now focus on other areas.