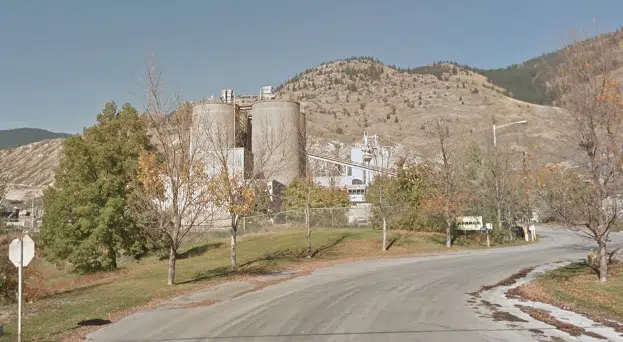 Kamloops Council is going to ask the ministry of environment to extend the public comment period on the proposal by Lafarge Canada to use part of its currently mothballed Kamloops operation.
Councillor Denis Walsh says the city wants to extend the comment period by a month to the end of May
"You know the consensus in the room seemed to be that the monitoring of the air emissions had been severaly lax in the past. It was quite a heated debate because there was 50 to 70 people there and there was a lot of mistrust with this corporation in the sense of how it was handled in the past."
Councillor Donovan Cavers supported the motion
"I'm going to be supporting the motion because Harpers Trail is out there, our flagship winery. It is only a hop skip and a jump away over one field. There are people near the South Thompson Inn and guest ranch. I think they're technically in the fringe boundary area with the TNRD."
Lafarge Canada has filed an application under the Environmental Management Act to discharge emissions as it recycles gypsum for use in agriculture and concrete production at the site.