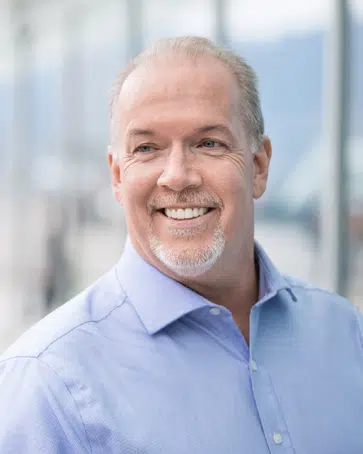 The Premier is not saying much ahead of heading to Ottawa to meet with his Alberta counterpart and the Prime Minister to try and solve the Trans Mountain pipeline impasse.
"I am happy to hear what the Prime Minister and perhaps Rachel Notley have to say."
John Horgan is keeping his cards close to his chest and would only say he is not going to back down from his current stance in seeking a resolution in court on the jurisdiction issue.
"I have nothing more to add to that really I have been fairly clear as you know all week in the legislature and prior to that. We are in court following the rule of law. We are developing a question with respect to jurisdiction that will be referred to a court in short order. I don't feel there is any need for sabre rattling, for provocation, or threats but we are where we are."
Horgan says he will have to see what the Prime Minister or Alberta Premier Rachel Notley have to offer.
But when asked if he is prepared to stand down in his words he replied "I am not prepared to do that."
Horgan also making it clear Ottawa has, at least so far, not made any threats like withholding transfer payments.
Prime Minister Justin Trudeau is cutting short a trip to Peru to come home and try and solve the pipeline impasse.