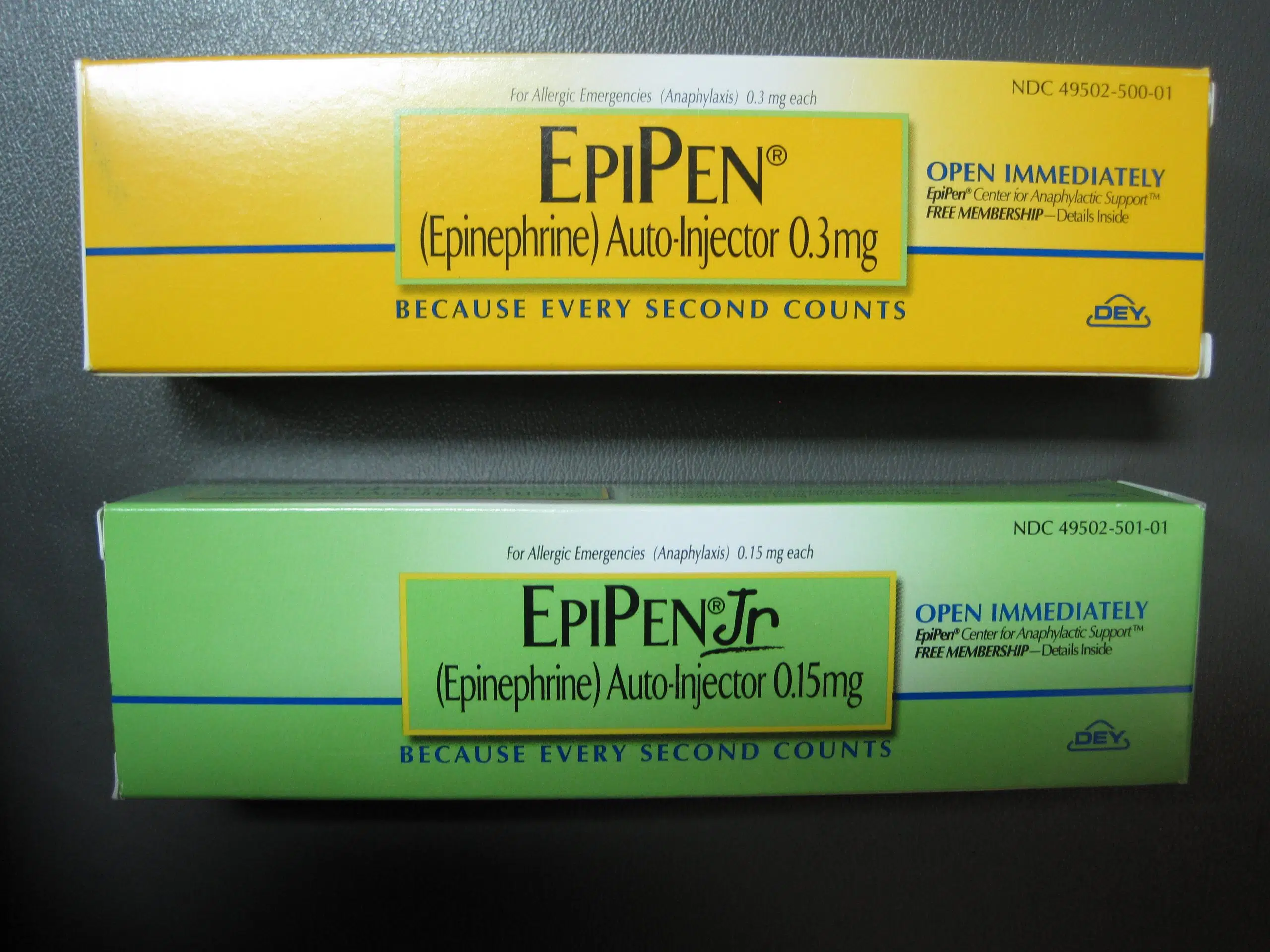 Lifesaving EpiPen medication for those suffering severe allergic reactions is facing a shortage in Canada.
Chief Medical Advisor for Health Canada, Dr. Supriya Sharma says, they are warning people that there is a shortage of EpiPens and EpiPen Juniors.
"If you've already got an EpiPen, and you normally have two, for example, this would not be the time, if you need to replace one of them, to go back and get that. If you've got an EpiPen that's working, that's not expired, you know, hold on to it, and wait to get that next one."
Dr. Sharma says, the company that makes the medication is having issues with manufacturing, and they're not sure when supply levels will get back to normal.
"The challenge with this product is that all of the product comes from one facility, so there's actually a global shortage of medication."
She adds, while it is a shortage, its not a panic situation.