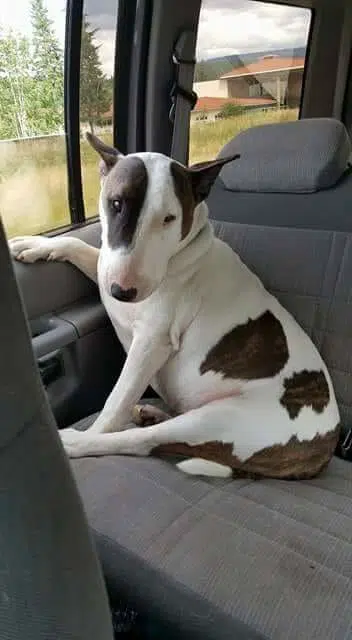 A woman in the Kamloops area is still searching for her dog after her vehicle was stolen, with the animal still inside.
Natasha Holowaychuk says her red, 1998 Ford Explorer, with her dog still inside, was stolen on Friday afternoon while she was having lunch with her mother in Barriere.
She says, after reporting it missing to RCMP,
"I was phoning the police trying to get an update, and this was 20 minutes after midnight, and the police officer finally told me that they had recovered my vehicle at 9 p.m, and hadn't bothered to call me because they couldn't confirm whether or not there was a dog in the vehicle."
The vehicle was recovered by RCMP in Chilliwack without Holowaychuk's dog, Nexus, and she says at this point, he could be anywhere between Barriere and Chilliwack.