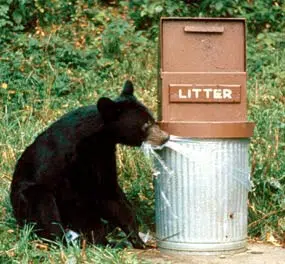 Keep garbage out of sight, keep animals safe, and avoid possible charges, the message from the B.C Conservation Service
Sgt. Kevin Van Damme says, they're going to be taking measures to hold people accountable in how they deal with their garbage.
"You know, we all have a responsibility to act in a manner that we can coexist with these animals. And the last thing we want to do is take action on an animal because members of the community are not being responsible. "
So what can the Conservation Service do to address problem residents?
"Well we can order someone to change their practices, and change their behaviours, and remove their attractants. Certainly if people are feeding wildlife, or dangerous wildlife intentionally, meaning bears or cougars, we can charge them for that, or order them to change their ways."
Van Damme adds, it's a last resort, but what will be done if people are not mindful of keeping wildlife out of the city and safe.