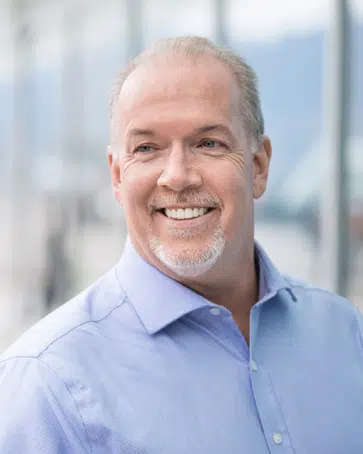 The much anticipated meeting in Ottawa between the Prime Minister and Premiers of Alberta and BC is now over and it doesn't sound like there was any major breakthrough.
Premier John Horgan called it an honest conversation.
"I had a very frank conversation with the Prime Minister and the Premier of Alberta. The good news was we recognized and reaffirmed the many values we share. However despite all of the commonalities between the three of us we continue to disagree on the question of moving diluted bitumen from Alberta to the Port of Vancouver."
Horgan added.
"I believe I gave as good as I got not that, that was the tone of the conversation."
He says his government will proceed with its constitutional challenge over jurisdiction with a reference question hopefully coming within days.
Horgan seemed to hint they reached an understanding on at least on concern.
"We have asked our officials in British Columbia to work with the federal government to ensure that for example when they are applying more resources to the ocean protection plan that they focus on the gaps that we see off the coast. It is a large coast."
He added Prime Minister Justin Trudeau gave him fair warning Ottawa will act to ensure the pipeline gets built.
"He said that the federal government will be moving with legislative and financial measures in the days ahead."
As for what those might be Alberta Premier Rachel Notley saying her government and Ottawa are now in joint talks with Kinder Morgan over some kind of financial deal to get the pipeline built.