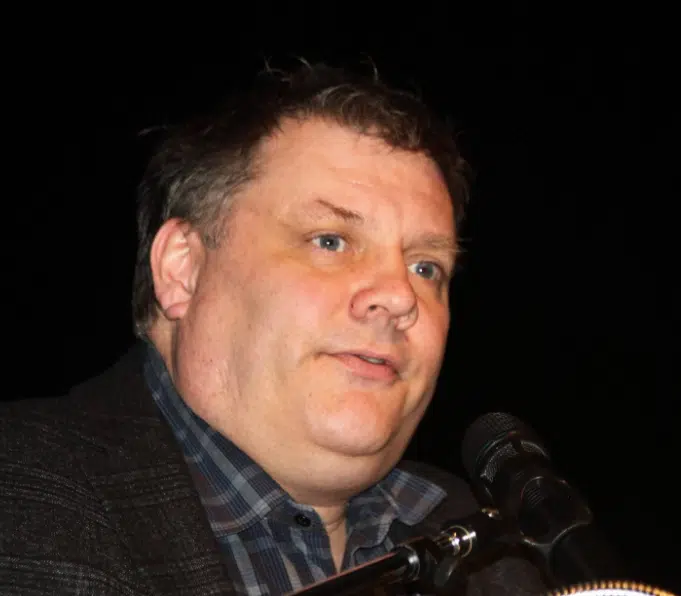 The BC Liberal Environment critic is calling on cooler heads to prevail in the bitter dispute between Alberta and the NDP government over the Trans Mountain pipeline expansion.
Kamloops North Thompson MLA Peter Milobar introducing a motion in the Legislature to urge the government to engage with the federal government and Alberta to resolve the trade impasse
"We need to see a way forward. We need to have a government willing to actually advance a way forward instead of digging their heels in and going to meetings where they walk out and say, before they even go in, we are not even going to discuss changing anything we have talked about up to this point."
But the NDP government will say they already had a meeting with both the Alberta and federal governments.
"The simple reality is they have made no secret, and I think we have well established that now, they have been trying to do everything they can to stop the pipeline. That was in their campaign. They were told that was not legal or lawful for them to do."
NDP MLA Mitzi Dean objected to the motion.
"The Premier has been actively communicating with the Prime Minister and Premier of Alberta for months, particularly in relation to the proposed expansion of the Kinder Morgan pipeline project. Of course, we all know that there was a meeting in Ottawa yesterday that was attended by our Premier, who stood up for and defended the rights of British Columbians."
Green Party MLA Adam Olsen also registered his objection to the motion.
"There is an easy and lazy narrative pushed by Kinder Morgan to lay this dispute at the feet of our provincial government. The reality is that the federal government failed to follow through on their own election commitments, and they are now poised to use taxpayers' dollars to push this project through despite valid provincial concerns about the impacts bitumen will have in our coastal communities and our economy."
Prime Minister Justin Trudeau says his government is willing to do more to protect the B.C. coastline from a possible oil spill after his Sunday meeting with Premiers John Horgan and Rachel Notley.
Trudeau promised to deploy both financial and legislative tools to ensure the disputed pipeline proceeds after Kinder Morgan announced it was halting all non-essential spending on the pipeline.