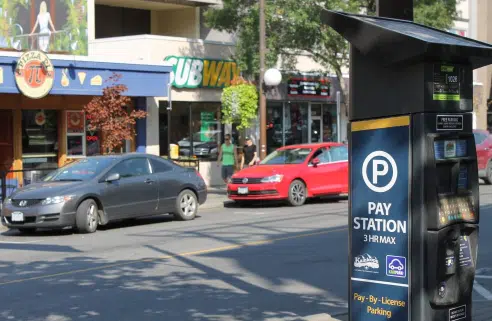 As the number of monthly pass parking holders tops out at the lot that replaced the old Daily News building the Kamloops Central Business Improvement Association says it is more proof of a downtown parking problem.
KCBIA President Mike O'Reilly says evidence is mounting that staff parking for businesses is a real problem downtown.
"We have a lot of anecdotal information that staff parking is a concern downtown. We have brought that forward to council. However this council has chosen not to help us out with that. That is a major challenge for businesses to expand and relocate downtown. This is something that we are going to keep trying to get out of council."
O'Reilly says so far council has turned a deaf ear to the problem but a plan is urgently needed.
"At this point there is no long term plan or strategy for the downtown core for parking. This is something that we have asked for, and that we have asked council for, and we need to keep going back to it. We understand transportation as a whole was getting people out of cars, with buses, and bikes, and public transportation we support all of that. However we need to come up with a big solution not slapstick solutions."
O'Reilly says the lack of staff parking is proving to be a real roadblock to new businesses who are looking at setting up shop in downtown Kamloops