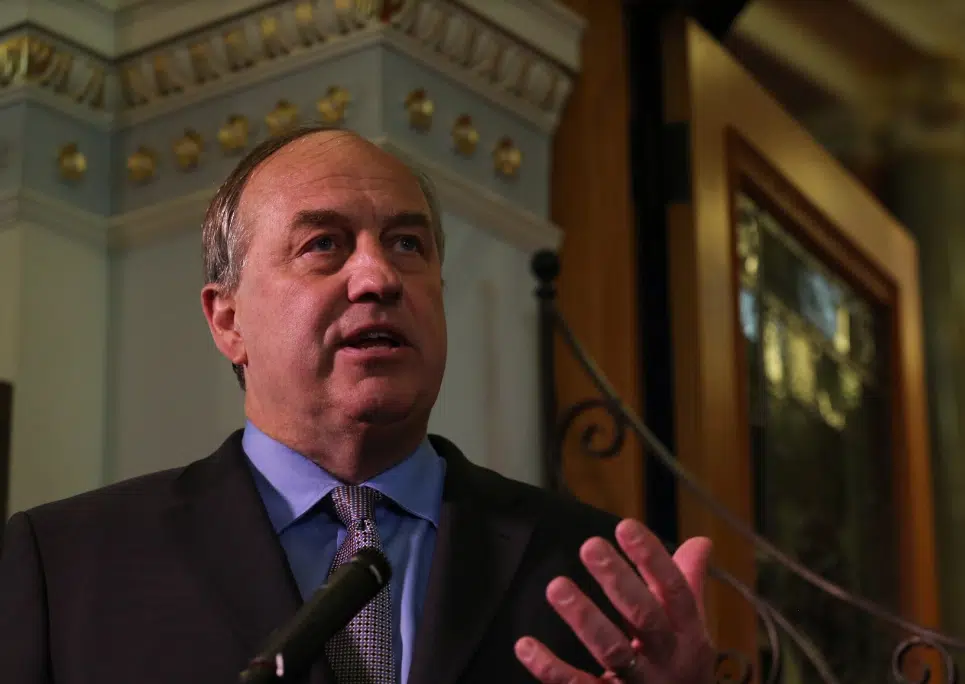 The leader of the BC Green Party says if the Premier of Alberta uses legislation to turn off the oil and gas taps to this province "it will bring liabilties to Alberta taxpayers like we have never seen before."
Andrew Weaver calls the legislation "unbelievable."
"I don't care what political party you are from I think that we should all be standing up and saying this sort of bullying of British Columbia is just not appropriate. Frankly it is unconstitutional."
Weaver says the legislation is a reckless move by Alberta Premier Rachel Notley.
Weaver says both Notley and Prime Minister Justin Trudeau are being played by Kinder Morgan.
"Where is the business case for this? Well I can tell what the business case for the NEB was. It required $100 a barrel minimum in the baseline with projected increases to $150 a barrel. We are nowhere near that so I would argue that the economic case is not there. We are seeing an exit strategy playing out. Canadian and Alberta politicians are being suckered in to use taxpayer money to back up a bad investment."
Weaver is still insisting that missing from the pipeline argument is increasing refining capacity to create jobs and wealth here.