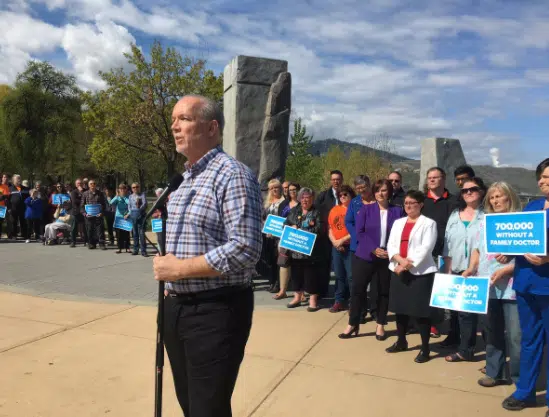 We have not seen the reference question yet but the BC Government will take its constitutional challenge over jurisdiction on the Trans Mountain pipeline to court at months end.
Premier John Horgan says there is a grey area where it concerns jurisdiction and it needs to be sorted out in the courts.
"Our expectation is that the reference question will clarify jurisdiction. We believe we have jurisdiction to protect the interests of British Columbians. Our neighbouring province disagrees with that. The federal government disagrees with that. In my conversation with the Prime Minister over the weekend he said why can't we work this out now? I said that is fine we can, you and I can work this out, but what about the next government in Ottawa? The next government in Victoria?"
When it comes to First Nations who support the Trans Mountain pipeline the Premier has a definitive take.
Premier John Horgan says there are First Nations on both sides of the pipeline issue and there cannot be a blanket for or against summary of where First Nations stand on any natural resource project.
"I would argue that those nations would also respect the integrity of the Squamish, Tsleil-Waututh, the Upper Nicola, the Coldwater and the list goes on and on. I just reject the notion that this a majority rule situation. These are rights and title holders and those rights and title holders have to be acknowledged and have to be respected. That is the role, in my opinion, of the new government of British Columbia and I thought that was the track that the Prime Minister was on."
Horgan also took a not so subtle shot at the Prime Minister over threatened federal legislation to get the pipeline built.
He says other province, Quebec in particular, will be very interested in Ottawa "trampling on the rights" of provinces.