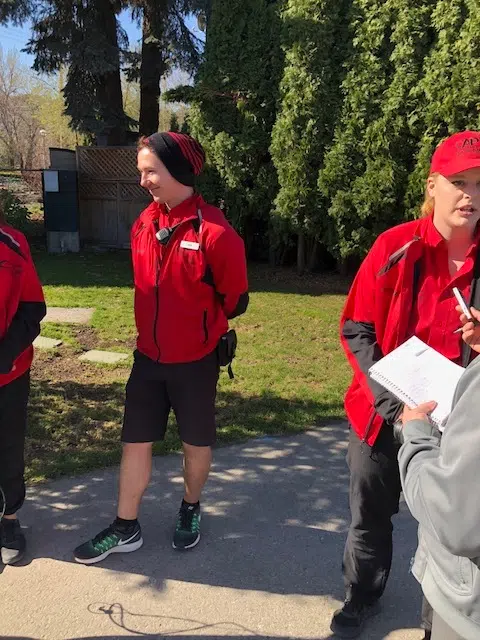 The CAP team is on the move from downtown Kamloops to the North Shore.
The Community Care Patrol Unit will be walking the Tranquille corridor from May to October to act as an extra pair of eyes for police and help the public.
The Executive Director of the North Shore Business Improvement Association, Jeremy Heighton says, the cost is $40,000, with Kamloops taxpayers picking up $30,000.
"We are not concerned about the safety. Frankly, the Shore has a bit of reputation and I get that. You know last month we had a shooting in Dallas."
Alexis Proulx is one of the CAP team members who doesn't fear for her safety as all members receive extensive training.
"With the training that we get I think we feel very comfortable. Of course safety is always an issue, that's why we get such extensive training."
The NSBIA will be working on a year around CAP team in the next year.