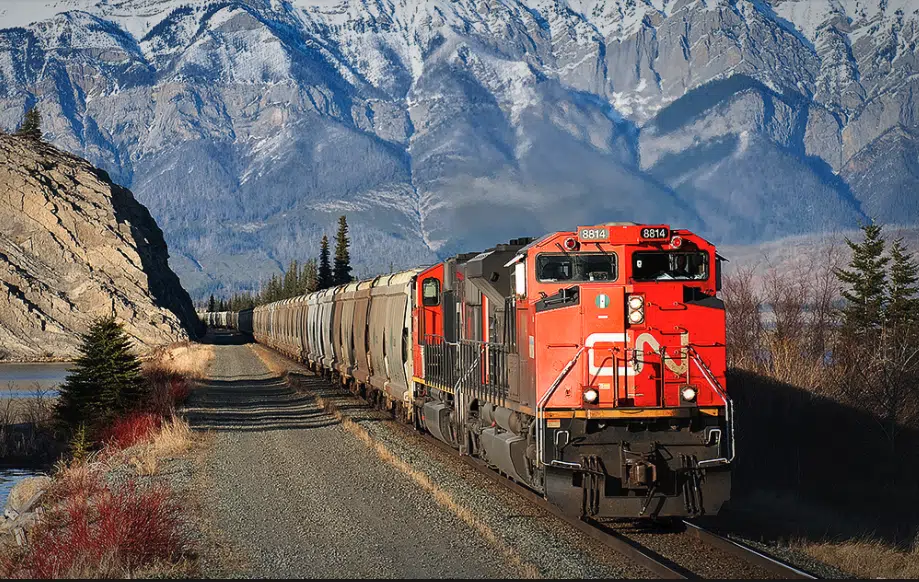 As interior sawmills complain about a lack of rail capacity limiting the flow of softwood lumber, forest products, and subsequent cost impacts CN Rail is responding.
CN spokesperson Patrick Waldron says they are making a record investment to increase rail capacity to respond to, in part, interior complaints about a logjam of forestry products.
"CN is taking a number of steps in terms of hiring additional crews, making investments in equipment, and locomotives, and equipment and track infrastructure to grow capacity. Today we have announced that as part of that we will be acquiring 350 additional boxcars to meet the growing demand in the forest product and metals business."
Waldron says CN is making what he called a record investment in its rail infrastructure.
"All in the track infrastructure improvements, many of which are happening across British Columbia, to serve those forest prodict markets is $3.2 billion, that is a record capital program. As I mentioned we are investing in freight and enabling infrastructure this spring and summer to built new track and yard capacity to handle our growing traffic in British Columbia and all the way across Canada."
The new boxcars should begin to arrive late this summer with all 350 being in service by years end.
Interior sawmills says they can't ship forestry products already on order to American markets due to a lack of rail capacity and that is leading to a financial hit.