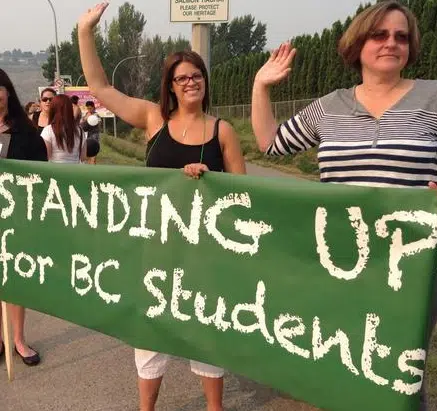 With the Ministry of Education asking School District 73 for a project definition report on the stuffed to the rafters, Valleyview Secondary, the KTTA is glad to see it.
President of the Kamloops Thompson Teachers Association, Amanda Jensen, says they're very excited to see the ministry really take a look at the capital needs.
"From my perspective, I think it's the continued work with the Ministry of Education, and the school district, to put together a sound business plan on what sorts of things need to happen in order for that extension to be made. And if there's anything we can assist with, we are absolutely on board to help with that."
Jensen says, after Valleyview Secondary, South Kam and Westmount should be next on the list.
However, she adds, they're also very cognisant of the potential of other buildings not being used by the district, like Westsyde Elementary and Ralph Bell.