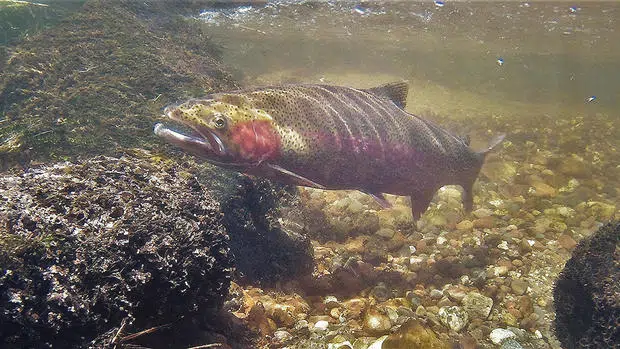 An E-petition on the House of Commons website calling for action to save the Steelhead has easily soared past the number of signatures required to be tabled in the House of Commons and get a response from the Trudeau government.
With the Thompson and Chilcotin rivers Steelhead returns teetering on the brink of extinction the President of the Steelhead Society of B.C. Brian Braidwood says an urgent and speedy response is needed.
"What I hope happens is that we get really serious about protecting these fish. Some of the immediate actions we can take is definitely curtailing the non-selective interception of the Thompson fish. We are at a dire dire situation right now. Every action possible must be taken and we hope that the government takes this seriously."
Braidwood says there needs to be much more selective Chum fishery, which spawning Steelhead get caught up in.
He says there needs to be an end to using what he called the death wall, or gill-net fishing.