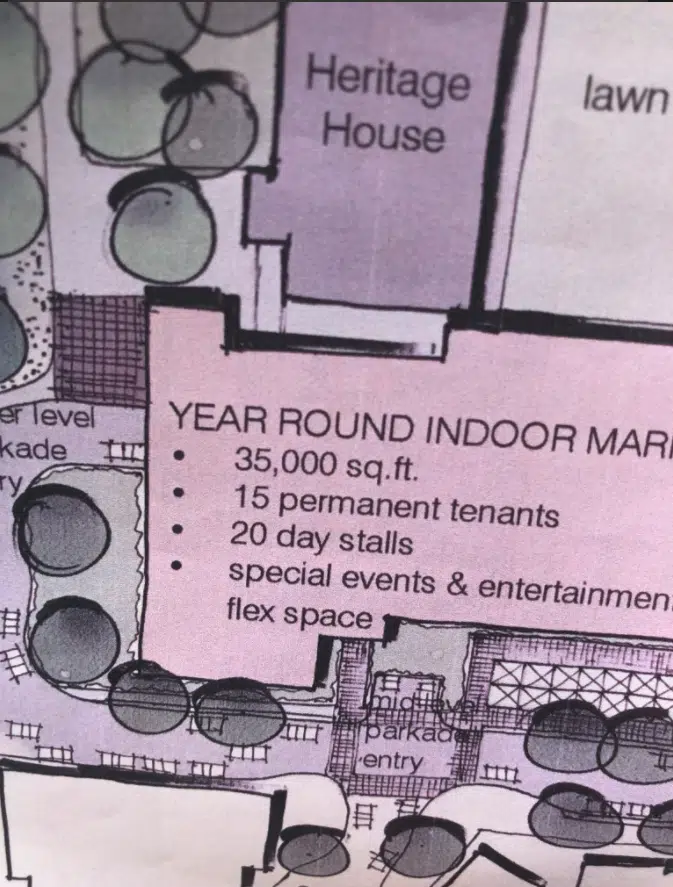 Kamloops council was caught off guard today when long time resident Ruth Madsen suddenly revealed details of an in-camera discussion about a year around farmers market in the city.
According to the documents she somehow obtained a group called the Kamloops Public Market Cooperative is proposing a 35,000 square foot market in the parking lot next to Heritage House in Riverside Park.
Madsen is outraged saying she is completely opposed to commercialization of the park.
"The main problem with me is that I dont care if it is Farmers Market or if its crafters but once you set a precedent of industry in our park that precedent is going to have other people come forward."
The Director of Community and Protective Services Byron McCorkell wasn't happy when reporters fired questions at him about the proposal.
"It is the funniest thing you guys jump on it and kill the idea even before people can get the idea out. Let the people get the idea out. The fact that they are talking about it is that they are trying to get the idea out, so let them get it out."
The proposal includes 15 permanent tenants and 20 day stalls.
As for who leaked her the in-camera information Madsen wouldn't say.