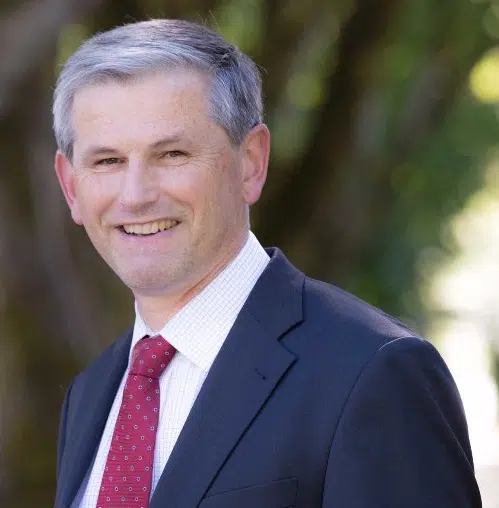 Andrew Wilkinson says there is something glaringly absent from the reference question unveiled Thursday.
"They don't include anything to do with shipping or tankers. We have been hearing for months that the whole problem in their minds is tankers but tankers and ships are excluded from this constitutional reference question."
Wilkinson says there is an aspect of the court challenge that is concerning what if the NDP government wins and by doing so empowers other provinces to restrict the flow of goods across their borders.
"And if British Columbia wins this case in some limited way then it may well create some degree of chaos across the country because who can move what where."
He says with the Kinder Morgan end of May deadline looming the Trudeau government must act.
"There is a lot of pressure now on the federal government. They have said this pipeline will be built but Kinder Morgan is apparently saying well maybe not by us. The federal government has a lot of pressure on it to get their legislation sorted out. They have been talking about it since the Premiers met with the Prime Minister April 15th in Ottawa. The feds have to kind of assert their jurisdiction here."
Kinder Morgan is demanding certainty in order to forge ahead with the pipeline expansion and threatening to pull the plug if they don't get it.