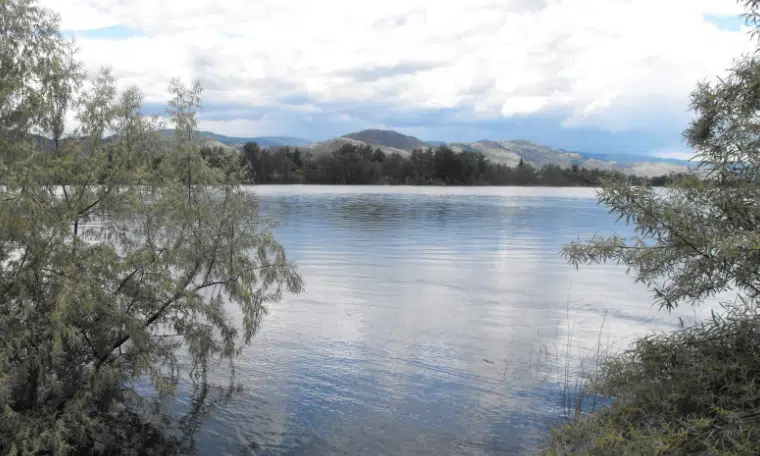 The BC River Forecasting Centre has put the entire Central Interior under a flood watch.
Merritt Mayor Neil Menard who says they're ready with sand and sandbags and have already done the work around known trouble spots.
"We're as prepared as we can be."
The area of most concern though, Cache Creek and the Bonaparte River, which experienced flooding last year that lead to at least one death; the local fire chief.
The B.C. River Forecasting Centre's Dave Campbell says compared to the same point last year the situation does not look good.
"I think we're in worse shape in terms of snowpack that we've got this year and it seems we're seeing more early season types of conditions."
Campbell says the snowpack is melting rapidly.
The latest computer modelling shows the Bonaparte river could be on track for a once in 20-years type of flooding event by mid-next week.
The River Forecasting Centre says the areas at most risk for flooding events right now are Merritt, Cache Creek, Quesnel, and Williams Lake.
The level of the North and South Thompson rivers is also rising in Kamloops due to the warm temperatures.
City of Kamloops Utility Services Manager Greg Wightman says at the Overlanders bridge the Thompson river rose 25 centimetres since Monday, 27 centimetres for the South Thompson at River Street and 34 centimetres for the North Thompson.
"The thing that we hope not to see is, generally speaking, you can handle the warmer temperatures. It's when you get warm temperatures followed by a rain event. They call it a rain on snow event and that's when you start getting a lot of moisture falling on top of snow that's melting and that's when you can get to see a significant rise in the river in a short period of time."
Wightman says so far the melt has been orderly.