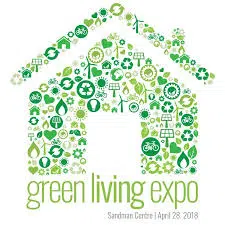 Kamloops residents, learning about going green today with the 3rd annual Green Living Expo.
Sustainability Program Director, Laura Sampliner says, the free event is meant to inspire people to incorporate environmentally friendly habits into their day to day lives.
"Whether that be through our speakers, our exhibitors, we have some free classes going on, a food truck festival, and lots of other stuff to check out."
Sustainability Educator, Jaimi Garbutt says, the event normally sees about 2000 people, with this year's expo featuring a chef cook off, an environmentally friendly fashion show, and a repair cafe.
"We're encouraging residents to bring down broken items, so, a broken blender, and we can show you how to actually fix it so you don't have to throw it in the trash, and you can make use of that item again."
The event will be from 10-4 at the Sandman Centre today.