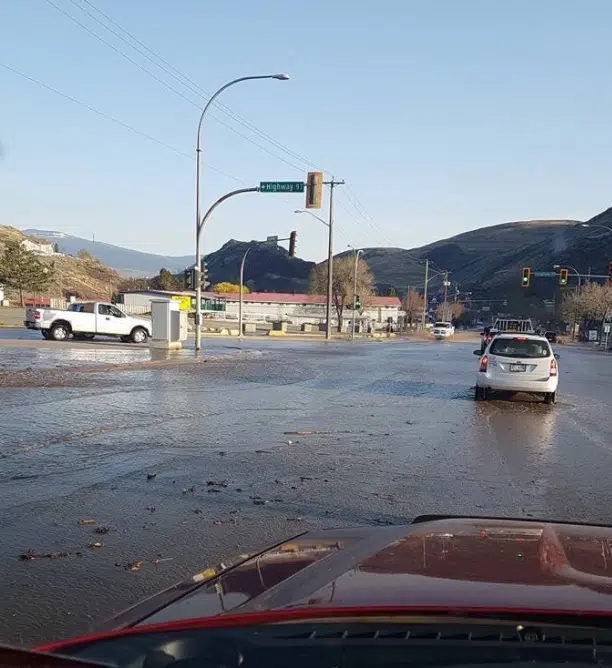 The Mayor of Cache Creek says he has signed a state of local emergency as of last night, due to widespread flooding throughout the streets
John Ranta says the flooding situation of the creek has gotten quite serious.
"It has overflown its banks, and its running across the road, at Quartz Road next to the fire hall in Cache Creek. It's overwhelmed the culvert that goes underneath Highway 97 near the Dairy Queen. And the water is running down the highway. There's debris in the downtown area."
Ranta says responders are working hard to keep the situation under control.
"For local area listeners, there is a sandbagging event down at the arena cover from 10 in the morning until 3 this afternoon."
The most recent computer modelling shows the Bonaparte River could experience some of the highest water levels in 20 years.
According to the River Forecast Centre, other areas under a flood watch include Merritt, Williams Lake, and Quesnel.