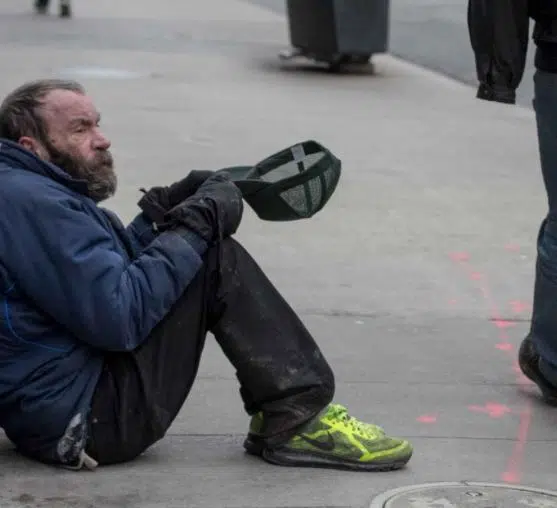 If new figures are any indication, The City of Kamloops is faces an uphill battle in dealing with aggressive panhandling and transients.
Community Safety and Enforcement Manager John Ramsey says panhandling complaints during the first three months soared from just 12 last year to 47 in the first quarter of this year, an almost 400% increase.
Ramsey says transient calls doubled to 106 in the same period.
"We have increased our patrols now in the morning. We have an extra officer being brought in from 7 to 11 o'clock in the morning. They are to go through the parks. They go through the main arterial routes throughout the city. So that's Victoria street, Valleyview, and Tranquille and identify issues."
On another topic the Executive Director of the Kamloops branch of the Canadian Mental Health Association Christa Mullaly says her group is working on expanding the Emerald Centre Co-ed Shelter on Victoria street.
Mullaly says the association wants to allow couples to stay overnight."
"We need to remove a wall in the middle of the shelter, which will enable us to provide service to a population that we currently can't because we are gender segregated inside."
Mullaly says in the first 20 days of April, 90 homeless men were turned away because there was no room.