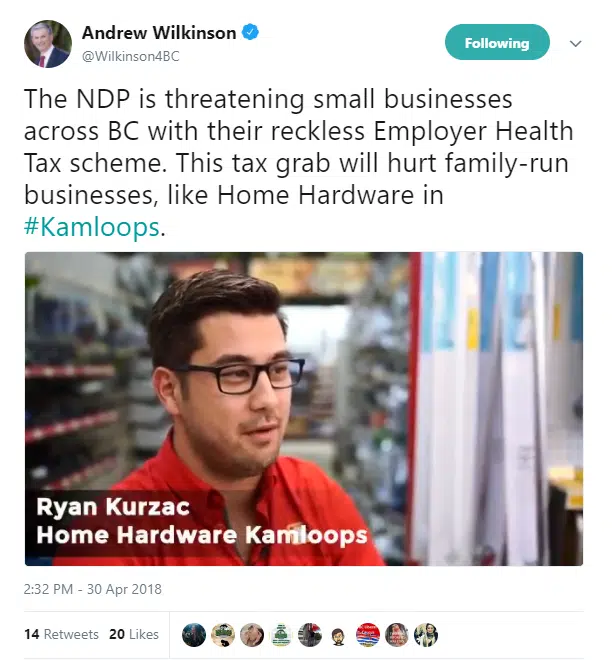 The BC Liberals are taking aim at the BCNDP government in an online ad that features a Kamloops business owner.
BC Liberal Leader Andrew Wilkinson tweeted a link to a video that features Ryan Kurzac, a Kamloops Home Hardware franchise owner.
In the video Kurzac says the government has created uncertainty in the business community over issues like the Kinder Morgan Trans-Mountain Pipeline.
He also says the new payroll tax will cost his business about $100,000.