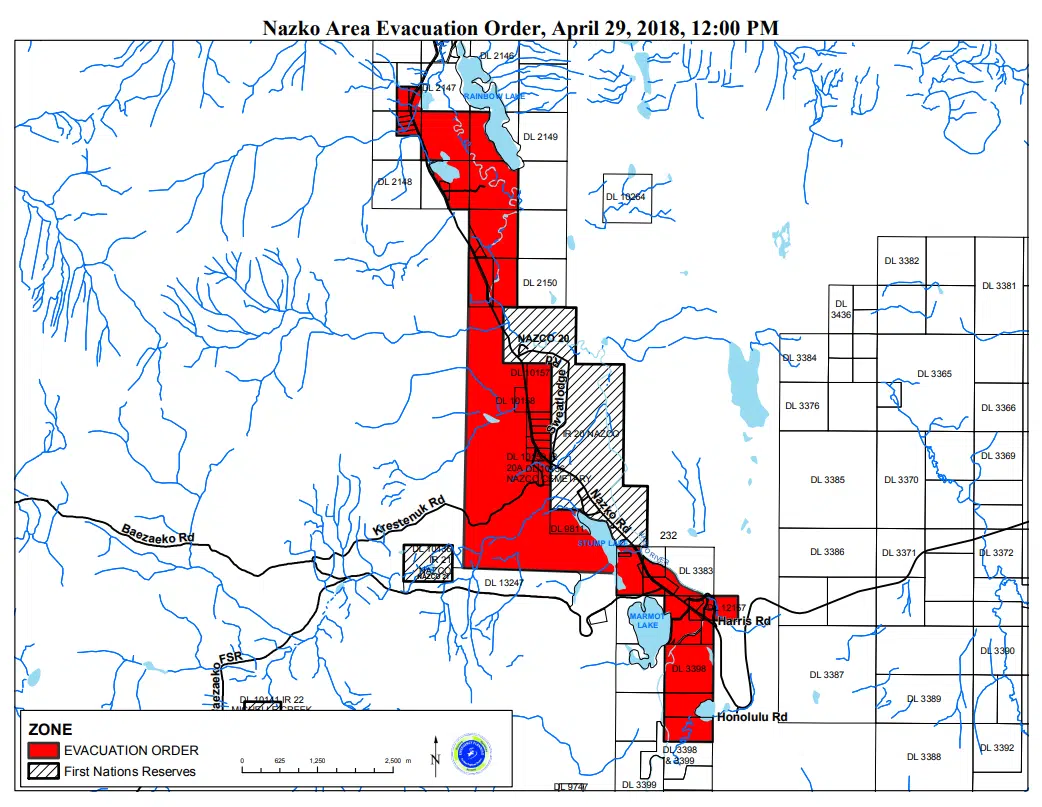 About 50 people have checked into an emergency reception centre set up in Quesnel to receive flood evacuees from the Nazko area.
An evacuation order was issued Sunday night for about 120 properties in the Cariboo Regional District and Nazko First Nation due to flooding concerns.
CRD spokesperson Emily Epp says many residents chose to stay in their homes.
"It's hard when you're doing an evacuation order to pin-point exactly all the properties in an area. It has to be kind of general, and where there might be some properties in that area that are higher then they might not be impacted by the flooding at all. So it really is people's choice."
But she cautions – those who choose to stay need to know first responders may have little to no ability to reach them should the situation get worse.