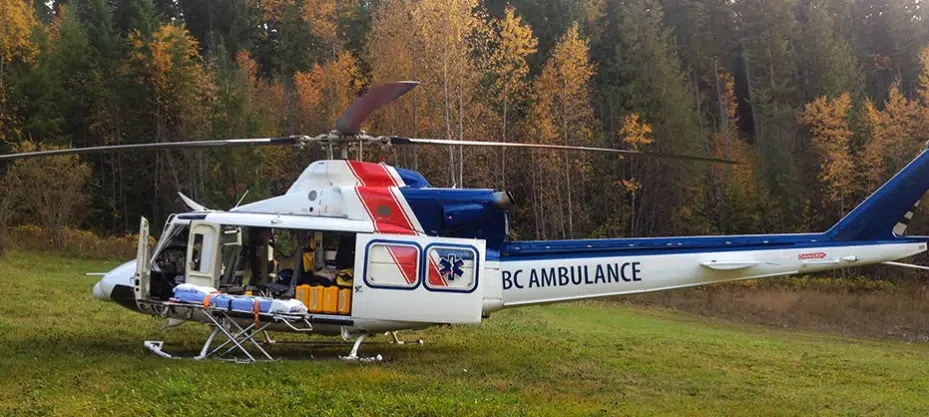 A Kamloops based air ambulance crew will soon be equipped with night vision equipment that will allow paramedics to be able to get to more patients, much quicker.
BC Emergency Health Services is investing $1.7-million to equip four helicopters, including one in Kamloops, with new equipment and specialized training for flight crews.
BCEHS Executive Vice President Linda Lupini says night vision allows crews to fly at lower altitudes, which is better for some patients.
"When you have a neo-natal case that's 500 grams, very, very tiny with tiny lungs, the pressure when you have to fly higher is difficult for patients. Patients like adults with aneurisms, there's all kinds of medical implications that make it harder in terms of the patient comfort and pain to be higher up."
Patients in the Interior account for 25 per-cent of all air transports.
Two helicopters are already equipped with night vision in Vancouver, as well as another in Prince Rupert.
BCEHS contracts HeliJet International to provide both fixed wing and helicopter air ambulance service in much of the province.
There's an agreement with Summit Helicopters in Kamloops for the fourth night vision equipped helicopter, which Lupini says should be operational within a couple of months.