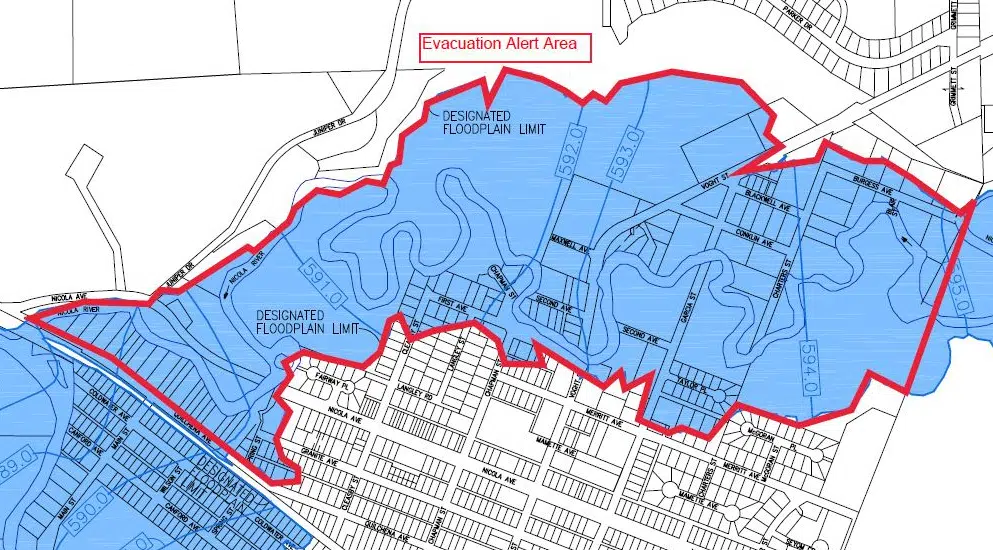 After a brief reprieve from high water, a snow melt triggered by warm weather is causing flooding in Merritt.
A number of people were evacuated from a seniors home and city crews have been sandbagging to direct water away from streets and buildings.
Mayor Neil Menard says Voght Street has been closed to traffic after water overran a sandbag berm crews had constructed earlier in the week, in anticipation of possible flooding.
"Nicola Meadows is a seniors home just on Garcia Street. We had a big dam at the far end of the street because we had a problem there last year so we were prepared for it this year. Unfortunately its now running over the berm that we had there – which is higher than it was last year."
He says crews are sandbagging along a golf course by the Eldorado Trailor Court.
City officials declared a local state of emergency late Saturday morning so they could do further protective work if necessary.
The boundary of the local state of emergency follows the same footprint as an evacuation alert issued Friday.
"Our guys are there and are doing great. They are doing the best they can but good old mother nature – she gets pretty tough."
Menard says all evacuees have been placed by Emergency Social Services.