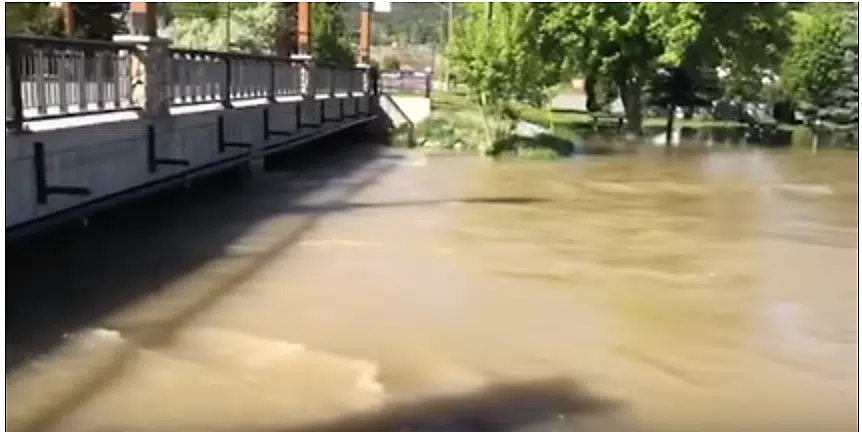 City of Merritt asking residents to cease using water to shower and do laundry today.
CAO Shawn Boven says the sanitary system on 2nd Ave is at risk of backing up due to high flood water.
"Well we're still doing what we can as far as sandbagging, protecting critical infrastructure. There's a 15 man wildfire crew helping the community build the sandbags, and residents are picking them up. Still expecting the water to surge a little bit today. We're hoping today is the peak, but we'll have to deal with whatever comes at us."
Boven adds, they aren't anticipating catastrophic damage, however in some areas, it seems like sandbagging just isn't enough.
"It's fairly positive in a sense that its not going to continue to increase, but today it looks like we'll see a slight increase to flows. We're hoping that it peaks, and then we're on the downhill slide tomorrow with the water starting to recede."
The city recently entered a local state of emergency as the rising water floods some downtown streets.