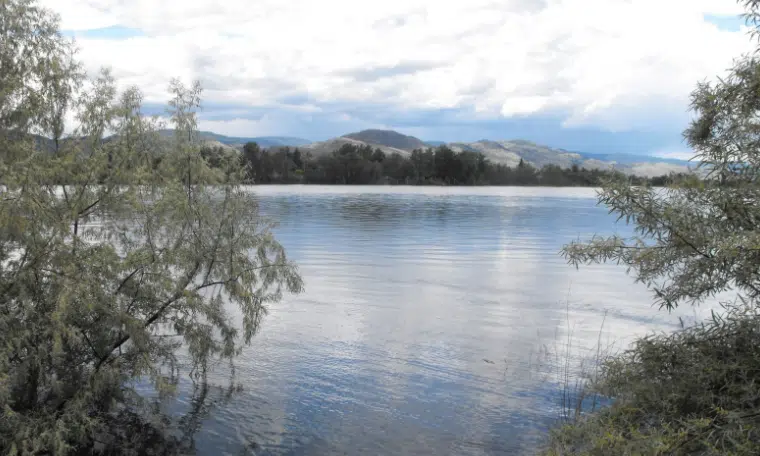 The North and South Thompson Rivers are expected to rise significantly over the next 7 to 10 days.
The Head of the River Forecasting Centre David Campbell says, the North Thompson will peak first.
"The way the heat has happened this year, we do expect it to peak early, perhaps as much as 3 or 4 weeks early, which probably puts us into the late May or early June time period for peaking, on Shuswap Lake and the South Thompson River."
Campbell says, this year the flooding potential situation is similar to conditions more than five years ago.
"We would see the potential there for similar to 2012 levels, as an outlook."
Flows in Guichon Creek continue to drop, but the news isn't as good for the Coldwater River. Mamit Lake has now peaked, and people living along Guichon Creek should be seeing the impact.
The Merritt Director of Corporate Services Sean Smith says, the Coldwater rose about four inches over the weekend.
"We've taken some measures there, and we're in a much better situation now than we were. So we still encourage people to watch their water levels, but theres nothing formal in place. People can shower, do their laundry."
Environment Canada Forecaster Lisa West says, Kamloops could set a record tomorrow.
"The record is currently sitting at 31.1 degrees, set back in 1924, and our forecast for tomorrow is actually for 33."
14 homeowners at the Guichon Creek Mobile Home Park are now back home after an evacuation order was rescinded. TNRD Spokesperson Michelle Nordstrom,
"Guichon Creek, we've experienced some lowering of the water levels there, and because of that, and also inspecting the properties in the area, the residents of the Guichon Creek mobile home park are allowed to go back home."