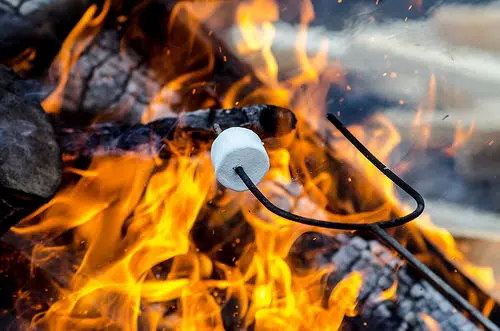 Effective at noon today, the size of open fires will be restricted throughout the Kamloops area.
Jody Lucius with the Kamloops Fire Centre says burns prohibited are category 2 and 3 open burns, and anybody caught doing those, could face some hefty fines.
"You may be issued a ticket for $1,150, they may also be required to pay an administrative penalty of up to $10,000. And if convicted in court, you can actually be fined up to $100,000 or sentenced to a year in jail. Additionally, if that contravention was to cause or contribute to a wildfire, then the person responsible may be ordered to pay for all firefighting and associated costs."
It's not just big open fires that are banned
"So things like, fireworks, sky lanterns, tiki torches, burning barrels, and cages, and binary exploding targets are prohibited."
She adds, smaller fires for marshmallows won't get you fined.
"Campfires are still allowed within the Kamloops Fire Centre. And a campfire is currently defined as being half a metre high, by half a metre wide."