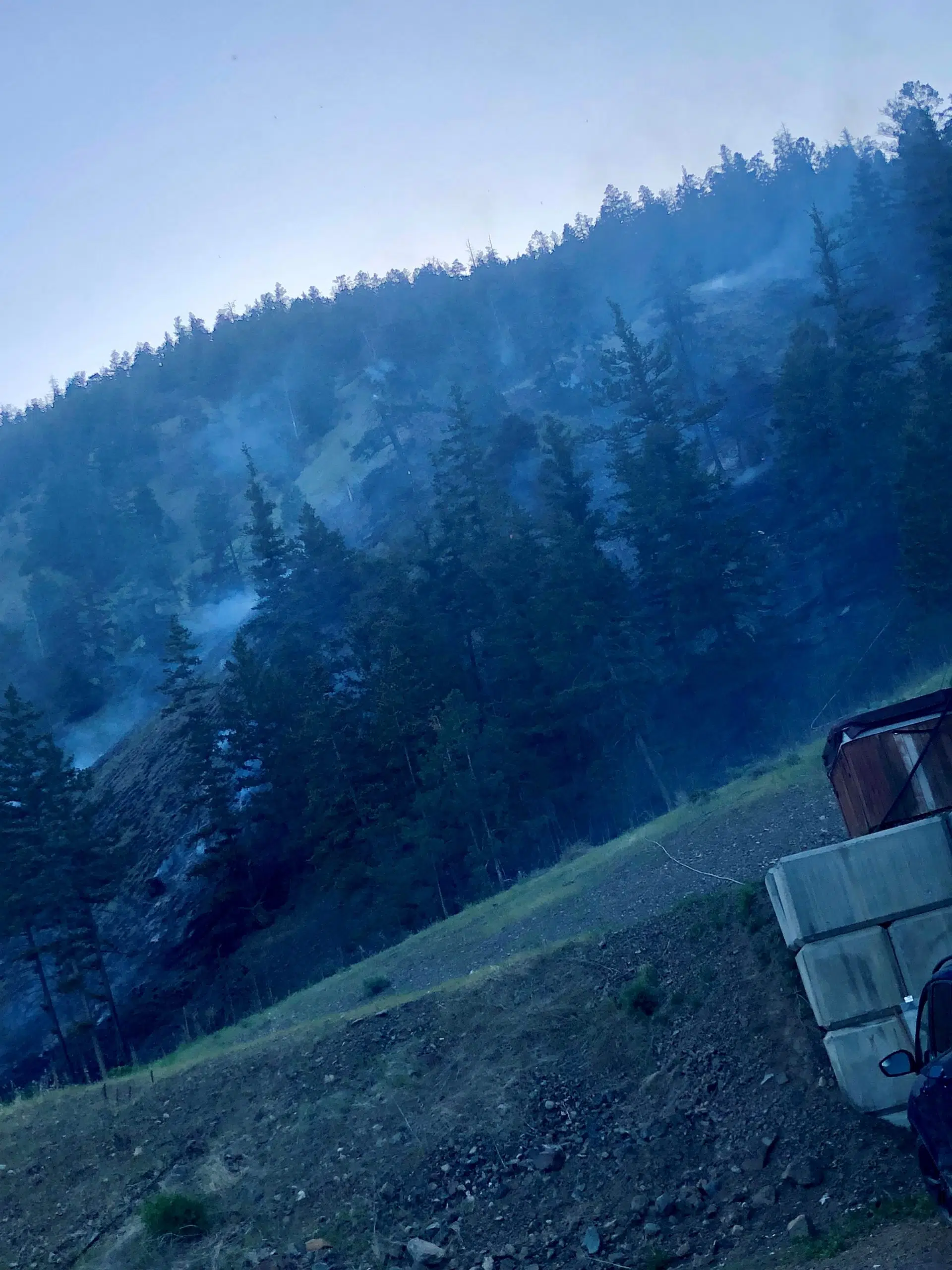 B.C Wildfire Service crews took down a blaze that got out of hand yesterday off Campbell Creek Road.
Shawn Reed, whose home was only about 150 metres away from the burning hillside, says fire fighters have wrapped things up this afternoon, ensuring no hot spots were left behind from the 1.3 hectare fire that broke out.
"My neighbour below us, she noticed the fire, and phoned my wife, who phoned forestry. And a couple of other neighbours who called forestry. And they were dispatched to come out."
Reed adding he'd like to thank the surrounding neighbours who came out to lend a hand.
No injuries, and no structures damaged, and as of yet, no official cause has been determined, though it is believed to be human caused.