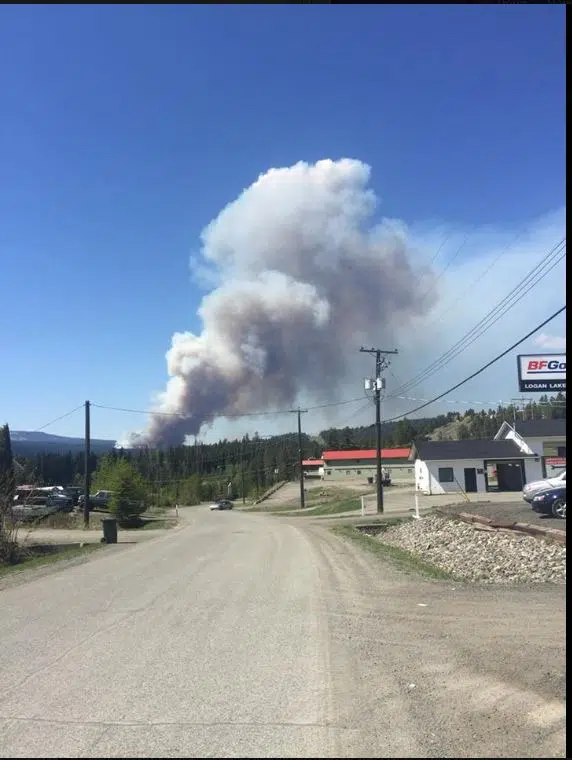 Good news for Logan Lake residents in connection with that wildfire which roared to life yesterday, about 5 kilometres north of town.
Village Fire Chief, Dan Leighton,
"It was moving along a ridge of beetle killed wood in that so, you know, once you get into that, it moves fairly quickly because there's lot of fuel in that area. The direction of the fire was heading away from Logan Lake, so it was heading to the north east, so that was good for us."
Fire Information Officer, Jody Lucius,
"I believe there was one structure, that some of a structural protection unit and sprinklers were assembled on to in conjunction with the homeowner."
That blaze, which is being over-seen by the B.C Wildfire Service, last pegged at a 150 hectares.