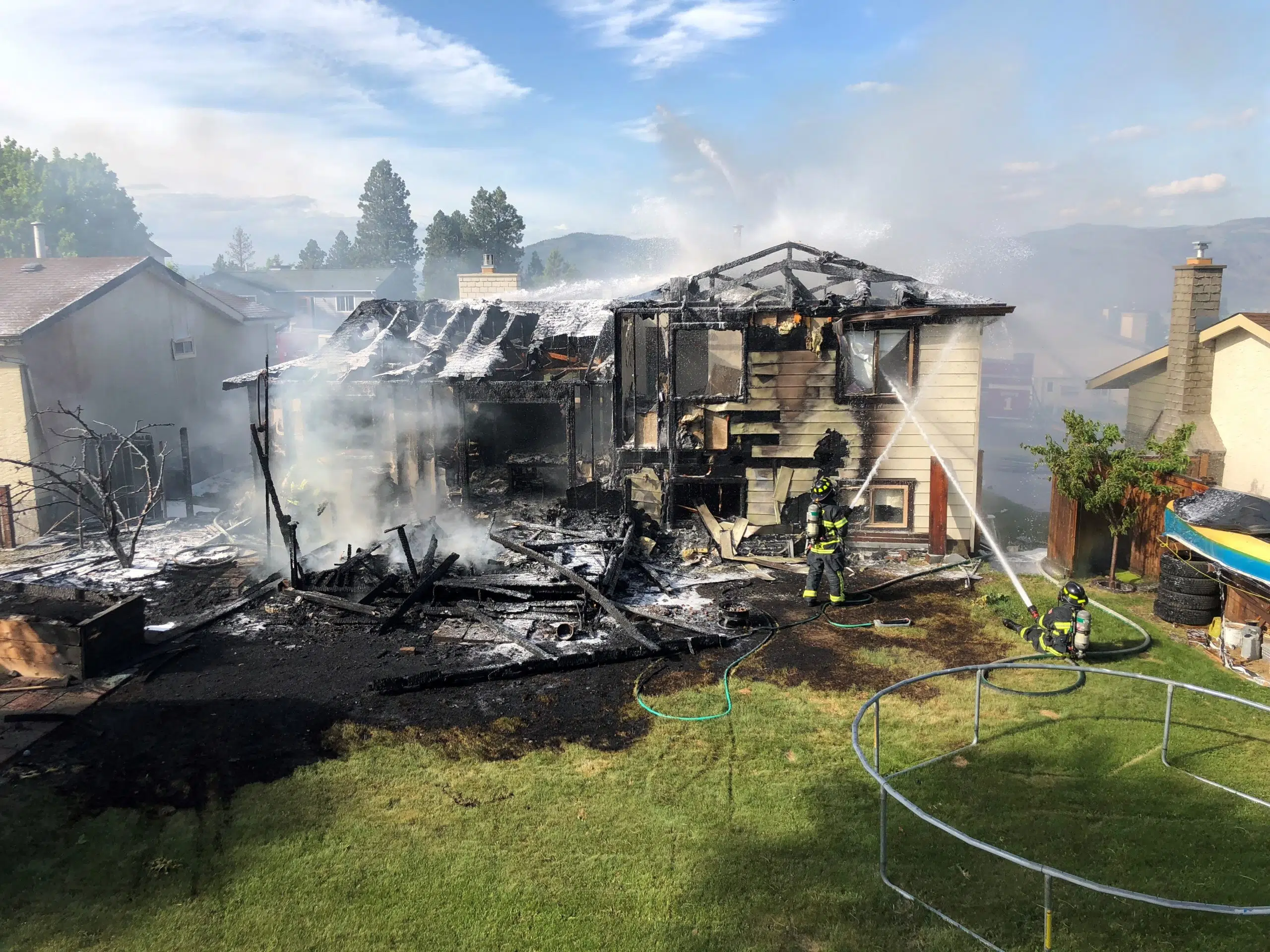 A fire in Upper Sahali Friday evening has gutted one home and left a second with minor heat damage.
911 operators received multiple calls about a grass fire that appeared to have spread to a home in the 400-block of Garibaldi Drive shortly before 5pm.
Joseph Gelling was inside his house when he was alerted to trouble by the sound of an explosion.
"We heard a ginormous boom and then we had people running across our lawn yelling call 911! Call the police!"
He says when came outside he saw flames and panicked neighbors.
Kamloops Fire and Rescue acting captain Sheldon Guertin says when crews arrived on scene they found a man and his dog had escaped unharmed.
"There is significant damage to the main house and some heat and smoke damage to the next door neighbour."
An official cause is under investigation – but neighbours say a man was barbecuing and strong winds appear to have carried a spark into a spot of dry grass, where he had fueled a chainsaw earlier.