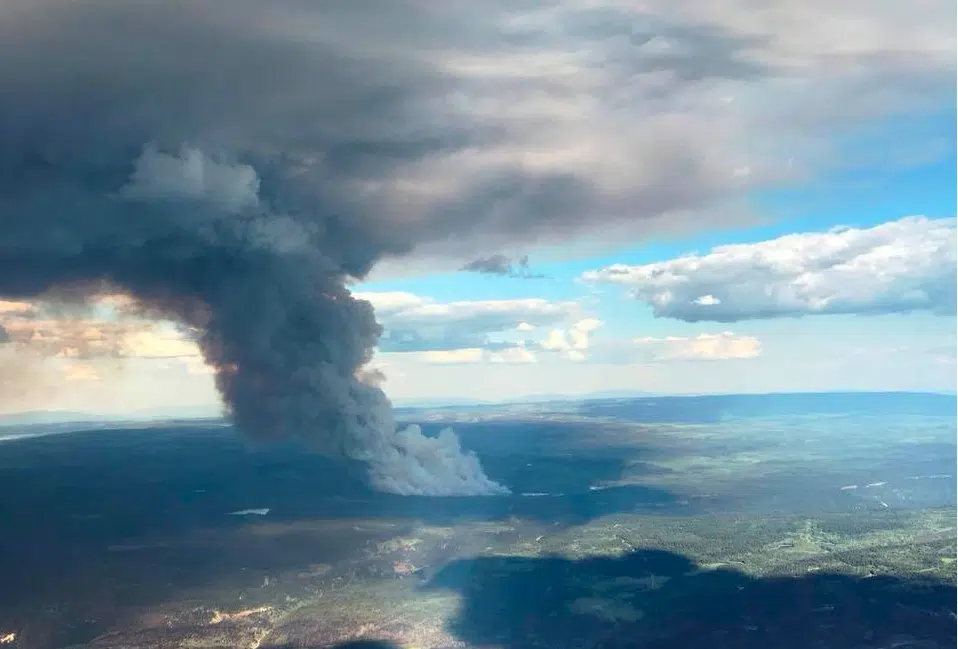 The wildfire burning just to the northwest of Kamloops has for the second straight day exploded in size.
Fire Information Officer Brenna Ward says the Allie Lake fire, which went from 100 hectares to 800 yesterday, has doubled in size overnight.
"It is now estimated to be at 1,600 hectares so it has grown substantially in size."
What is behind the fire's massive growth?
"From my understanding is that it hit some old pine beetle area and so the fire just kind of spread through there quite rapidly."
Meanwhile the Xusum Creek wildfire near Lillooet has grown to 400 hectares in size this morning.
"It does seem to be growing at a little bit less of a pace but it is still a very high priority fire. It is one of our fires of note. We are working in partnership with the Squamish Lillooet Regional District on their evacuation alert and order."
On Thursday the fire went from 25 hectares in size to 300.
Ward says in both cases firefighters, water tankers, and helicopters will be fighting the flames.
Both fires are also still burning out of control with no containment yet.