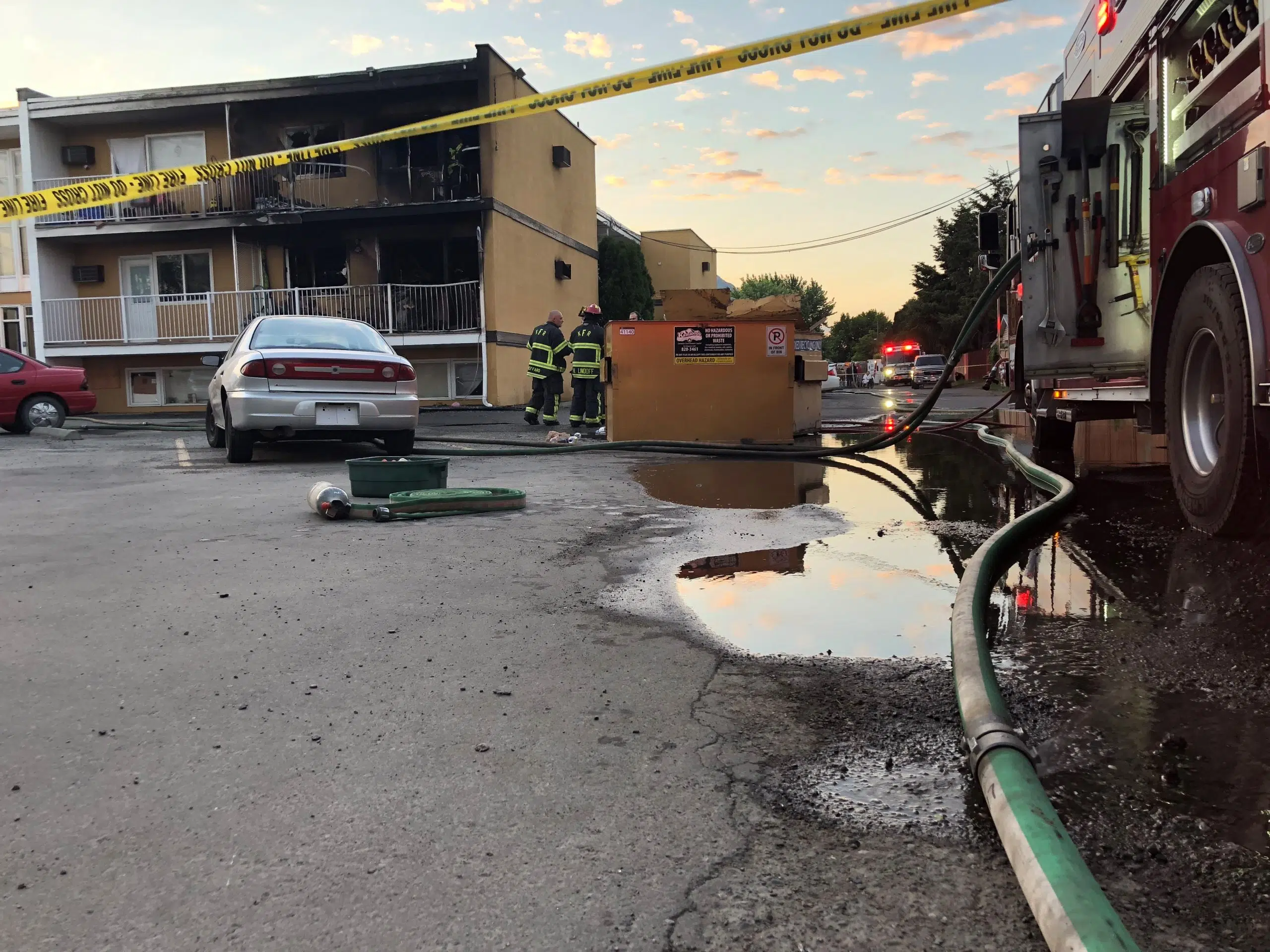 An early morning fire has destroyed at least two apartments and damaged a number of others on the North Shore.
The blaze broke out in the three-storey Thompson Rivers Manor apartment building in the 900-block of Tranquille Road shortly after 4:00am Saturday.
When fire crews arrived there was thick black smoke and flames coming from corner units on the second and third floors.
Residents standing outside tell NL News they were roused from their sleep by the fire alarm.
When Kerry Holmes opened his door he was confronted by thick, choking smoke nearly to the floor.
"It was black and noxious. I had to to drop to my knees and crawl out" he says. "When I got outside we helped a lady get down off her balcony on the second floor."
He says she had been trapped by fire and smoke.
According to other witnesses who didn't want to be named, the fire may have started in the woman's kitchen.
Kamloops Fire and Rescue is yet to make an official determination on a cause.
BC Hydro temporarily cut power to about 70 customers along Tranquille Road as a result of the fire.
Residents were taken by a city bus to an emergency reception centre at MacArthur Island Park.
Emergency Social Services will be finding temporary accommodation for everyone forced out.
#Kamloops Fire and Rescue finishing off a blaze in 3 storey apartment building in 900-block of Tranquille Road. pic.twitter.com/YXH2A8FOA0

— Brett Mineer (@MineerBrett) May 26, 2018