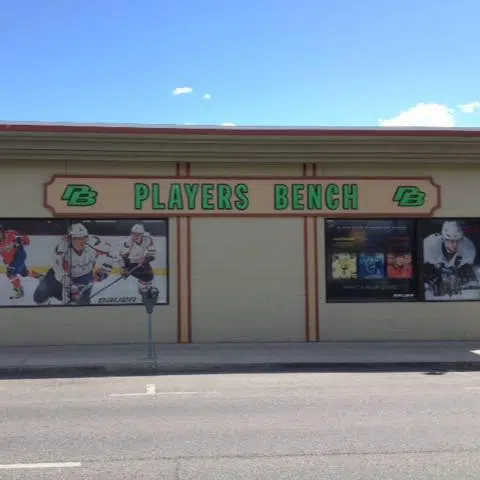 A local Kamloops hockey business has wrapped up their fundraising to support the families of the Humboldt Broncos.
Players Bench Owner Russ Hunter says after hearing about the April 6th crash between a tractor-trailer unit with the Broncos bus that killed 16 people, they decided to raise money selling stickers and t shirts.
"Set a price on the tees, and made the stickers by donation. 200 stickers and 50 shirts later, it ended up being $1700, so we were pleased with the support of our good customers in town."
Hunter adding, the funds will be going to the credit union account set up for the families of the Humboldt Broncos.