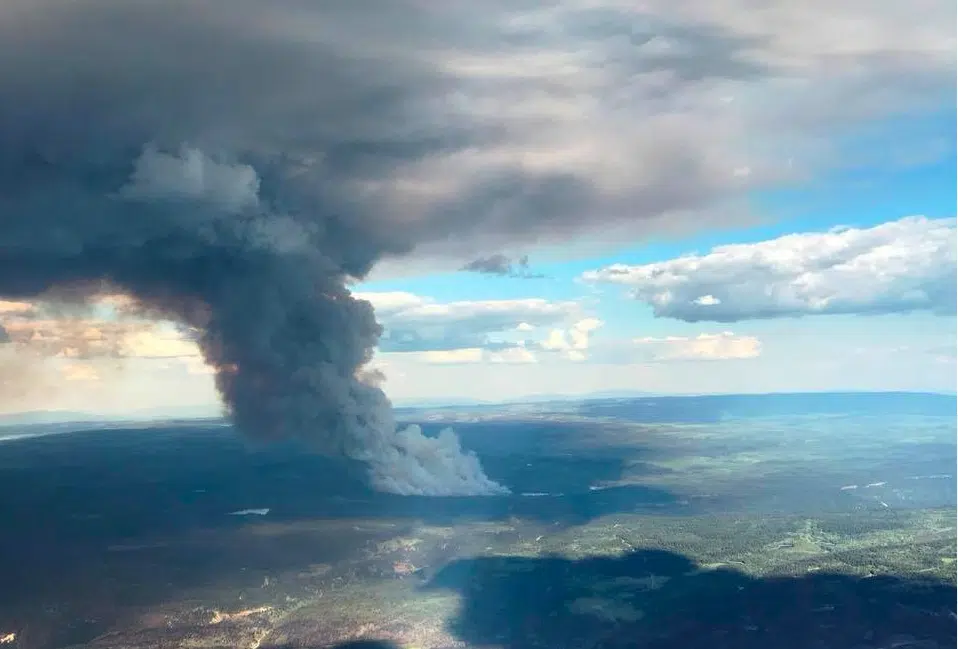 The B.C Wildfire Service is making progress on battling the huge Allie Lake fire.
The blaze, 55 kilometres north of Kamloops, has now been mapped at over 2,700 hectares in size.
Fire Information Officer Heather Rice says at the moment Mother Nature is cooperating.
"We have 35% containment on the fire. We are seeing quite a settled event this morning. The fire has cooled down somewhat over night and we are not seeing a lot of wind so that has helped us gain a little bit more ground on the fire."
132 firefighters, 12 helicopters, and 12 pieces of heavy equipment are busy battling the flames.