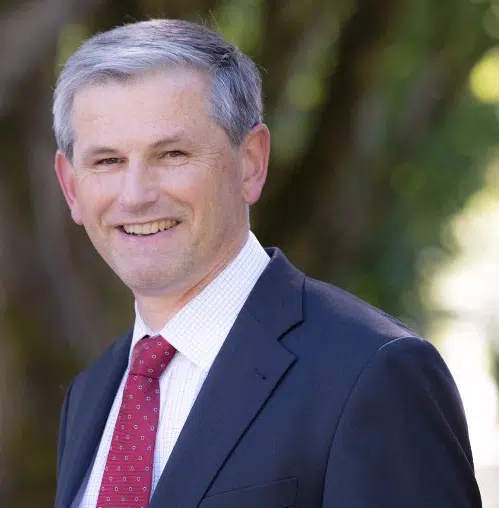 The leader of the BC Liberals calls it a dark day as the federal government ponies up $4.5 billion to buy the Trans Mountain pipeline.
Andrew Wilkinson says the move fundamentally changes the equation noting the province has very few options to oppose a federal crown corporation.
"Oh I think it has a major difference. The NDP will say they are going to continue their court case but they seem to be ignoring the fact that the federal government can legislate what it wants. Just like it can build an airport or a military base. If it is a federal project they can take a lot of steps to just make the provincial position irrelevant."
However Wilkinson says for taxpayers to be on the hook is not acceptable.
"It was touted as $7.4 billion project. Now we have to buy the existing pipeline for $4.5 billion. So that comes to $12 billion. Federal projects rarely complete in the way that they are supposed to. We they be able to sell it to a private investor? Will they have to put up our money to own a pipeline that we don't want? This is madness and it is squarely in the lap of John Horgan that this has happened."
He says it is time for the Premier to save face and try and find a way out of this problem.