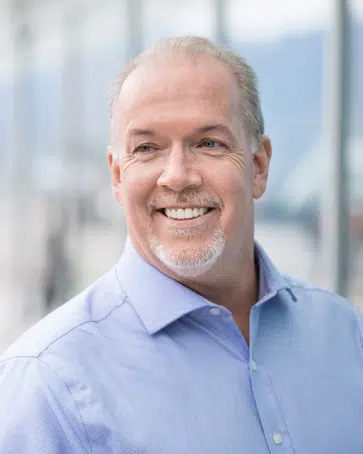 Now that the federal government has tabled a $4.5 billion offer to buy the Trans Mountain pipeline the Premier of B.C. says nothing for his government has changed.
John Horgan says his government will forge ahead with its pipeline court challenge over jurisdiction regardless of who owns the pipeline.
He also batted back questions over his government's ability to oppose a federal crown corporation instead saying this is about protecting the environment.
"The question that we are putting to the court has nothing to do with a federal crown corporation. It had nothing to do with the soon to be former private sector proponent. It had everything to do with what British Columbia could do to ensure if there was transportation of diluted bitumen doing everything in our power to protect our air, water, and land. That will continue."
Horgan rebuffed accusations his government is to blame for the situation instead saying it is Ottawa who will have to answer for its use of taxpayer money.
"Mr. Morneau will have to answer to taxpayers how he is disposing of their hard fought tax dollars. If he believes that building a pipeline to export raw materials to other jurisdictions for jobs and wealth in other places he will have to be accountable for that."
Horgan said he talked to Prime Minister Justin Trudeau this morning and he was not asked by the Prime Minister to stop his government's pipeline court challenge.