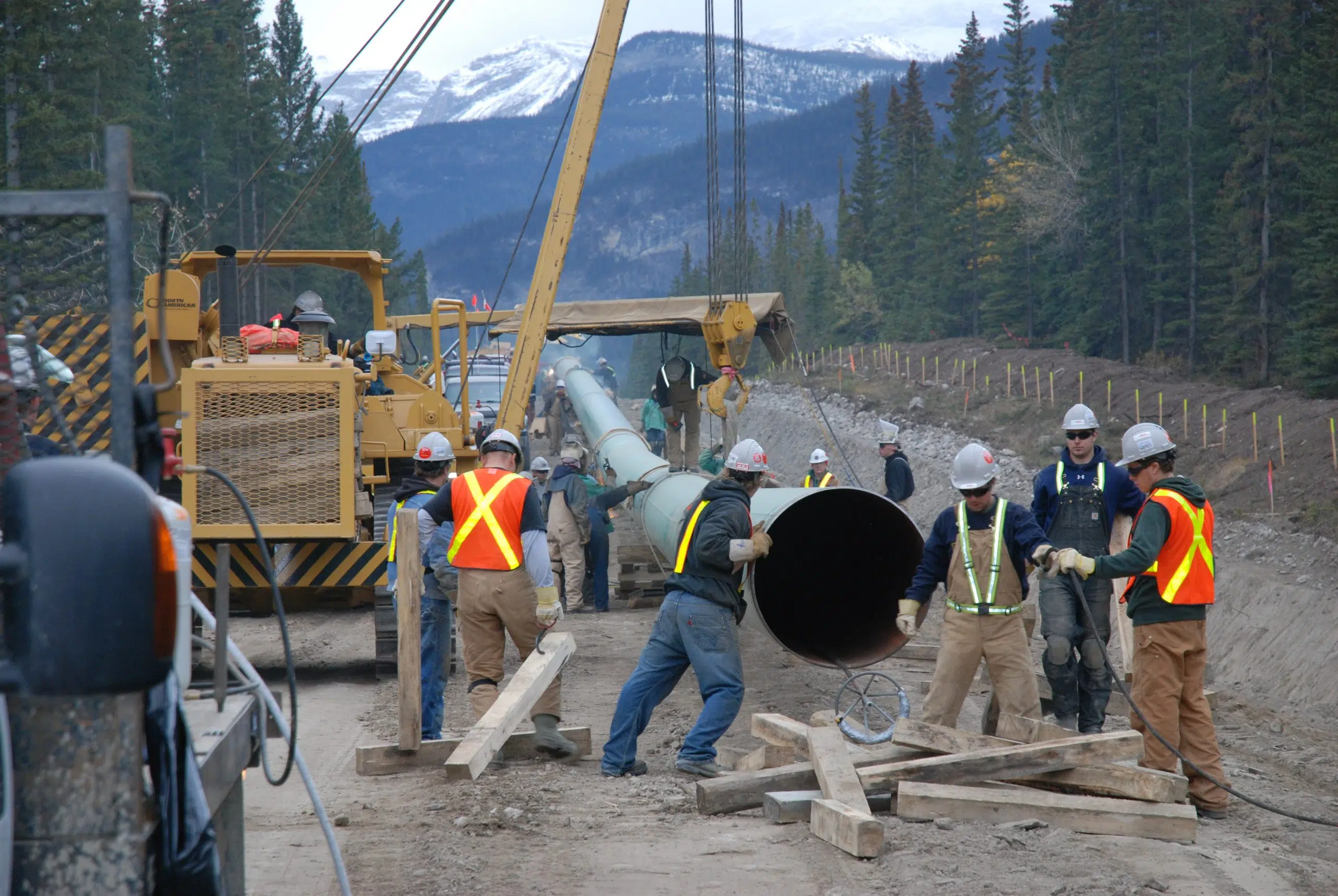 Finance Minister Bill Morneau has tabled the federal government's long-awaited, big-budget strategy to save the plan to expand Trans Mountain pipeline.
Ottawa is buying the pipeline and all of Kinder Morgan Canada's core assets for $4.5-billion, but plans to sell it once market conditions would allow it to get the best price.
In a technical briefing federal officials say Kinder Morgan has set a date of July 22nd to work with the Trudeau government to find a buyer for the pipeline.
If a buyer is not found then the federal government will forge ahead with the $4.5 billion deal and any costs in getting the pipeline built.
Interestingly enough the Province of Alberta has put up $2 billion for any "unexpected costs."
Kinder Morgan Canada says it is "laser focused" on completing the deal to sell the Trans-Mountain pipeline to the Trudeau government.
Chief Executive Officer Steve Kean says the $4.5 billion deal is pending shareholder approval.
"It will be all shareholders voting together as a single class, a single shareholder vote."
While the Trudeau government says they will not be long term owners of the pipeline, Kean says Kinder Morgan will help if it can.
"We will work with the government with efforts to find a 3rd party buyer but our arrangement with the Government of Canada provides that we will be paid the $4.5 billion even if a 3rd party buyer is not found."
He says the organization that has been built at Trans-Mountain in building the pipeline are part of the deal with the Trudeau government.
The company had ceased all non-essential spending on the project until it receives assurances it can proceed without delays, setting a May 31 deadline on getting those guarantees.