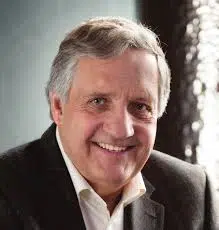 There will be a change atop the leadership of the Kamloops based B.C Lottery Corporation.
Former Attorney General and Kamloops MLA Bud Smith's term as Chair expires tomorrow.
Minister Responsible David Eby acknowledges several vacancies on the board of directors, but he will name replacements soon.
"Mr. Smith is going to wrap up before we get somebody in there. But I do believe and I am hopeful that Mr. Smith will make himself available to support our new board members as we bring the board back in. One of the reasons for waiting was we were expecting this report from Mr. German with a number of significant recommendations, and making sure we have board members in place that reflect the skill set  we need to deal with any regulatory changes."
Eby says, one of the key recommendations is whether BCLC should retain responsibility around money laundering.