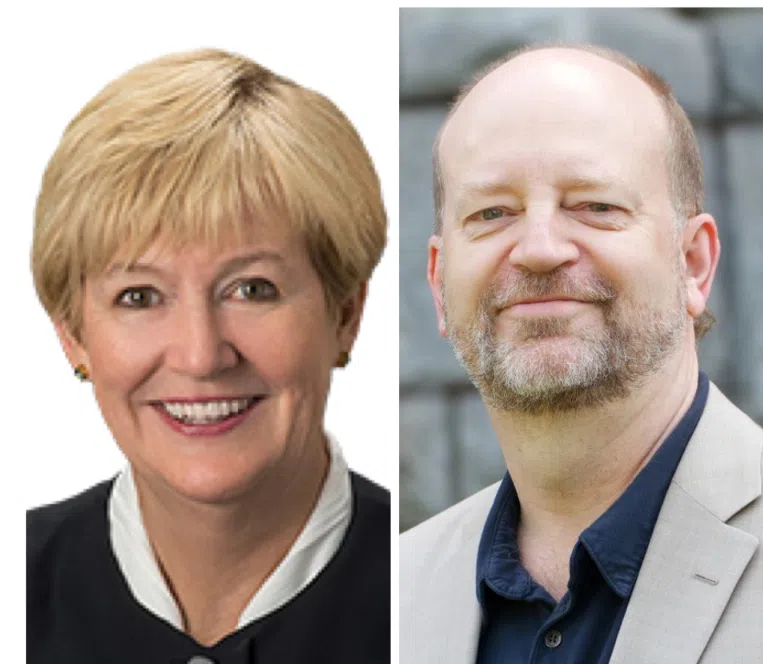 The 'No' side in the proportional referendum debate was quick to react to today's long awaited referendum information.
Longtime NDP supporter Bill Tieleman says the process unveiled today is a "ludicrous and bizarre" way of doing things.
"What the government has proposed today, what Attorney General David Eby has outlined, is no way to run a public process on the most important asset in our democracy, how we elect our official representatives. This will create all sorts of problems."
Tieleman says voters are left with little information to explain any of the three proportional representation systems on the ballot.
"We are opposed to all of the proportional representation models. For example the rural-urban which is a mixture of STV, which was rejected in 2009, and MMP. I don't believe that has ever been tried anywhere in the world."
As for the 5% threshold to keep the crazies out.
"The 5% threshold will not keep out extremist parties, fringe parties, religious fundamental parties. 5% is a very low threshold. That kind of party cannot get a foothold in a first past the post system. They cannot convince enough people in even one or two ridings to send them to the legislature."
Also on the No side former BC Liberal MLA, and Attorney General, Suzanne Anton defended the current first past the post system.
"We have a system right now in British Columbia that is simple, that is stable, that is successful. British Columbia is one of the best jurisdictions in the world. There is no reason to make a change."
Anton says voters stand to lose a lot of muscle under proportional representation by surrendering the power to choose a government and then hold it to account under proportional representation.
"I think that is the fundamental flaw in proportional representation. Citizens should be making that choice not political parties. As I said a moment ago I have been around a lot of political parties and I have more faith in citizens than I do in political parties."
They both say too many questions are still unanswered, too many campaign details are still not known, and the campaign itself is much too short at just five months long.