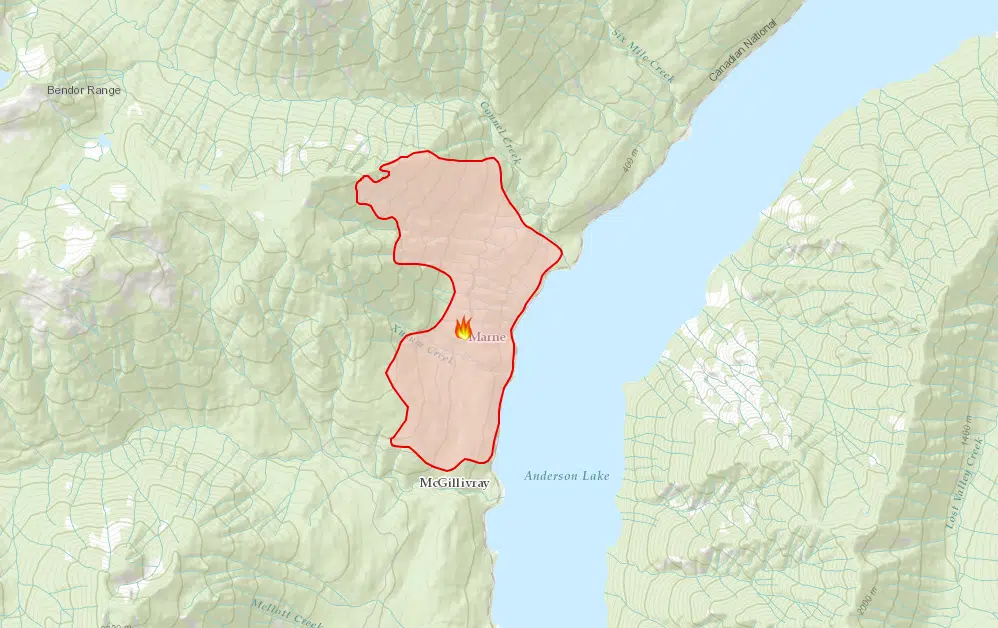 The B.C Wildfire Service reports Mother Nature has helped in the battle against the Xusum Creek wildfire near Lillooet.
Information Officer Brenna Ward says, containment remains at 35 per cent with the blaze mapped at 500 hectares.
"At this point, crews and the change in weather has prevented any further fire growth in the lower slope areas and there is decreased fire in the higher elevation areas. Right now crews are working on detecting hot spots and a drone heat scan was actually used yesterday to conduct a search."
The fire is located 35 kilometres west of Lillooet.