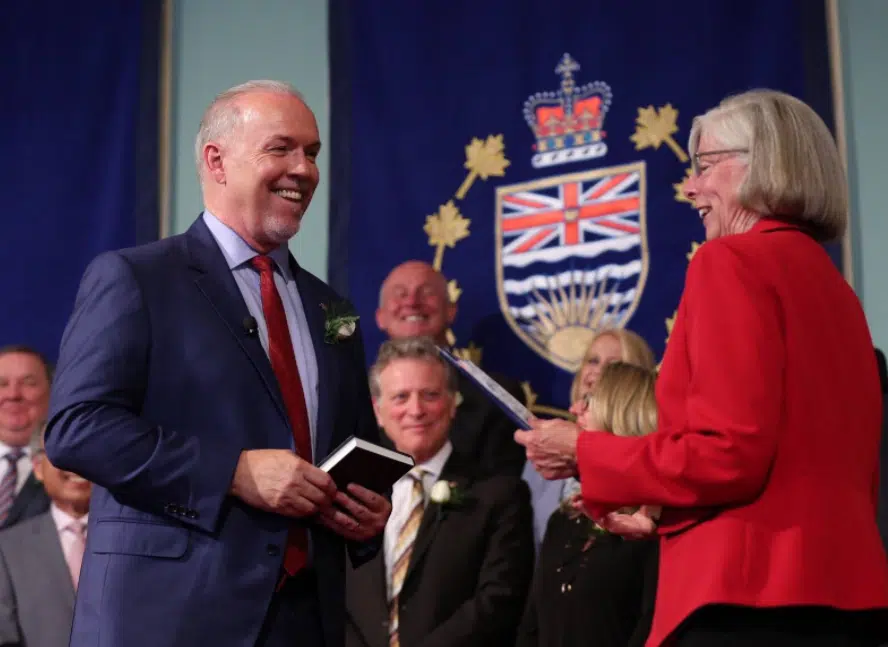 As the Trump government initiates a trade war and both Canada and the European Union retaliate the Premier says he is worried about any impacts to this province.
"Another day, another tweet, and another trade war. I am very concerned about our aluminum sector."
John Horgan says the Trump administration does not seem to understand its action won't just cause impacts across the border but will also hurt Americans.
"This is another provocation from a government south of the border that appears to be more focused on protectionism and disrupting the economy rather than assisting all of us to benefit."
The Trump administration has levied tariffs of 25 and 10-percent on Canadian steel and aluminum exports. "That type of behaviour does not make for good neighbours."
Canada has responded by levying 16-billion-dollars worth of surtaxes on US steel and aluminum imports.
A former US Ambassador to Canada also weighed into the trade fight, his tweet is below.
As an American citizen and the former US Ambassador to Canada I agree with @JustinTrudeau. The US tariffs on steel and aluminum are ill conceived and misplaced. Canada is our best friend and we are unfortunately not treating them that way with these actions today https://t.co/h4XAnxMYfX

— Bruce A. Heyman (@BruceAHeyman) May 31, 2018