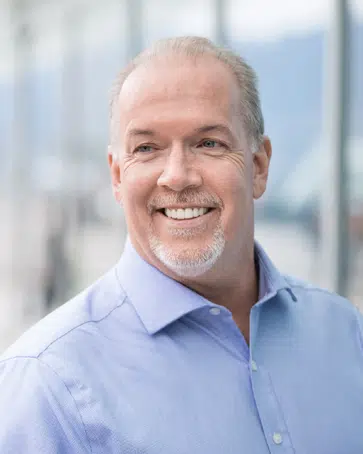 The Premier is not bothered by the fact two the three proportional representation options on the electoral reform ballot have never been tried anywhere in the world before.
One of the recommended systems Rural-Urban proportional representation, a mash up of different systems, has never been seen before.
Premier John Horgan was asked if voters choose that option in the referendum is he is worried about what might amount to a electoral experiment.
"No not at all. By taking risks that is how investment proceeds. People make choices sometimes they are good choices and sometimes they are bad choices. British Columbia is a vast province with sparsely populated areas and densely populated areas. If we are going to have a system that allows everyone's vote to count then we should think outside the box."
As for what is on the ballot and what is not.
"The mixed member system, which is one of the three options, is used very effectively in places like New Zealand, Germany and there are a whole host of other systems around the world. The STV, pure STV, was proposed to the public twice in the past and rejected both times. It didn't seem to make a lot of sense to have that as one of the options."
Horgan says there is plenty of time for voters to become informed before the end of the mail in ballot period November 20th.
The Premier made the comments on Inside Politics on NL.