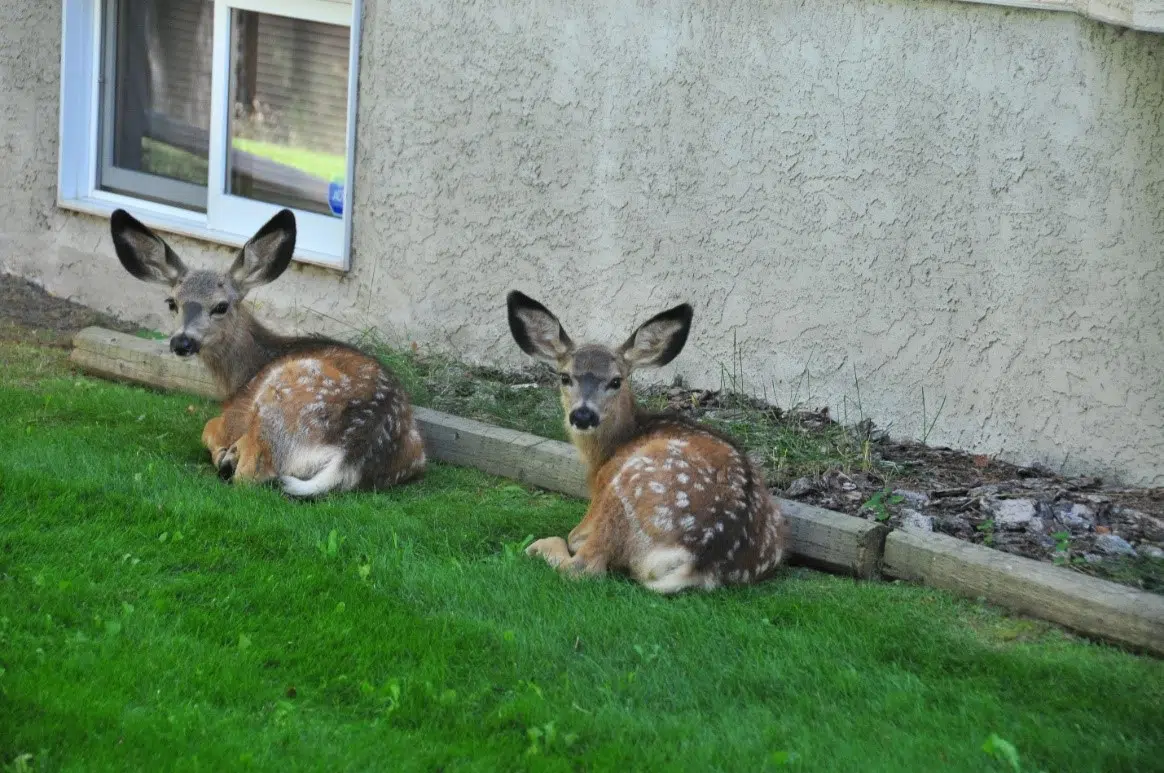 If you find a fawn, leave it alone.
Courtney Hawkins is the Kamloops Community Coordinator for WildSafeBC.
She says fawning season typically runs from May to early July when fawns typically become more independent from their mothers.
"Especially here in Kamloops we have a really large urban deer population, so we're going to see a lot of fawns that are going to be right here in our community."
She says a doe will often leave a fawn by itself for upwards of eight hours at a time, so people shouldn't assume it has been abandoned.
"If you are concerned that it has been left for too long on its own you can call the conservation officer service through their Report All Poachers (RAPP) hotline and they can investigate."
Hawkins says it's also important to keep dogs on leash right now because a doe may see a dog as a predator and become aggressive.
The RAPP hotline is 1-877-952-7277.
Residents can also report wildlife conflicts and view what has been reported in your neighbourhood online at the WildSafeBC website: http://www.wildsafebc.com/warp